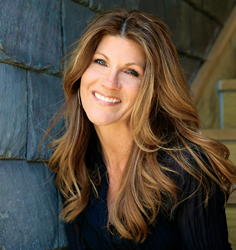 "Every person has unlimited creative capacity, but we are often limited by our own thinking. By changing perceptions, we gain the power to create what is desired."
(PRWEB) March 27, 2018
Suzanne Norman's Enlightened Living (http://www.enlightenedlivingonline.com) – a leading personal development company that has empowered clients and students to step into happier and healthier lives for 20 years through its transformational programs – expands with the launch of The Coaches Academy and its first-ever "Transformational Life Coaching" training and certification course, beginning April 15, 2018. This live online training program is being launched in conjunction with Norman's "Enlightened Living Radio Show," now available on iTunes.
Norman, a board certified mind/body expert and transformational Life Coach, says, "This one-of-a-kind program takes all of the healing modalities and mental skills training that I am certified in and rolls them together to create a powerful coaching program designed to truly help people permanently change their lives for the better. This course offers high level mind hacking training techniques that ensure the clients of my coaches get optimal results."
THE COACHES ACADEMY
The newly launched Coaches Academy and its "Transformational Life Coaching" training and certification course is a quantum leap in the coaching field. Transformational Coaching is helping people evolve towards a bigger, better, healthier, more meaningful life. The Coaches Academy is certifying transformational leaders by teaching the mind hacking skills that shift perceptions.
The underlying principle in The Coaches Academy training is that each person is more powerful than anything that he or she has experienced, and that what is within him or her is greater than any circumstance.
Norman says "Every person has unlimited creative capacity, but we are often limited by our own thinking. By changing perceptions, we gain the power to create what is desired."
The Coaches Academy teaches coaches to help others overcome fear and limiting beliefs. The training program shows a prospective coach how to re-train the mindset of his or her client by moving into the genius mind where Norman says, "All things are possible." Norman continues, "A dream will not happen from a mind that doesn't believe it's possible."
After successful completion and graduation from The Coaches Academy six month program, students receive a Certification as a Transformational Life Coach accredited through the International Institute For Complimentary Therapists (IICT).
Applications can be submitted online now at (http://www.enlightenedlivingonline.com). Classes begin April 15th. For more information, please visit (http://www.enlightenedlivingonline.com) or email enlightenedlivingonline@yahoo.com.
"The Enlightened Living Radio Show"
Norman's "Enlightened Living Radio Show" (EnlightendLivingRadio) is launching in conjunction with The Coaches Academy training program to provide a valuable resource of information regarding healthy lifestyle habits and mental skills training leading to better health and wellbeing for all.
Enlightened Living Radio covers topics related to physical, mental, and spiritual wellbeing. As a master life coach and healthy lifestyle expert, Norman, and her guests, will share inspirational insights and actionable strategies for greater happiness, success, love, health, and fulfillment. Through weekly meditations, philosophical discussions, and self-help practices, Norman will provide her listeners with tools, tips, and techniques to help enlighten their minds, and heal their bodies.
Enlightened Living Radio takes the lessons and trainings of Norman's 20 years in the classroom and turns them into radio show content, featuring interviews with healthy living experts, personal development professionals, as well as offering a library of meditations and self-hypnosis recordings.
About Suzanne Norman
Suzanne Norman has been referred to as a mind hacker and is a mind/body health expert and empowerment coach who founded the company Enlightened Living LLC in 2002. With two decades of experience helping thousands of people enlighten their minds and heal their bodies through her programs and courses, Norman helps people take control of their wellness and live exceptional lives. Norman has a background in the natural health sciences with training in the yogic sciences, holistic nutrition, and clinical hypnotherapy. She is a traditional Naturopath and her specialty is mind/body medicine. Norman provides profound personal insights and creative integration tools and strategies to help create a conscious, successful, purpose-filled life. Norman's goal is to train an army of transformational warriors to help change the health and wellbeing of millions of people.
About Enlightened Living
Enlightened Living was created with one simple mission: to help as many people as possible design, build, and live exceptional lives. Exceptional living means that every domain in our lives is balanced and healthy; relationships, career, and our physical/mental/spiritual bodies. To help people achieve such a life, Enlightened Living's dedicated professionals offer information, training, products, programs, and classes that will help to educate, inspire, empower and heal.
About The Coaches Academy
The Coaches Academy for Transformational Training was designed to train others to be leaders in the personal development space. Norman created this training program after 15 years of being trained in transformational therapeutic processes, manifestation principles and personal development proficiencies that have helped hundreds of people step into a reality they never dreamed possible. The Coaches Academy training program is a proven system of transformation that is different than any other coaching program currently being taught, with the goal of training an army of healers all helping to male the world a better, healthier, happier, and more elevated place. Coaching is a rapidly growing industry that offers an opportunity for great financial abundance, but more importantly doing something meaningful and rewarding.
This accredited course was created to teach powerful skills to make a powerful impact while changing lives, and in the process, earn an abundant income..