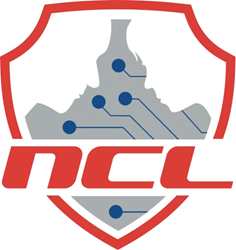 CHEVY CHASE, Md. (PRWEB) March 22, 2018
Being cybersecurity virtually competitive is just as athletic as a basketball or soccer player just using different muscles. All cyber athletes are welcome to compete in the National Cyber League (NCL) Spring Season. Registration is ongoing.
Participants are able to flex their mental muscles by refining their skills and working on challenges in the NCL's 24/7 virtual Gymnasium. While practicing in the NCL Gym, players can access a solutions guide that includes step-by-step instructions to help them understand the more difficult challenges. The Preseason game then ranks participants' knowledge and skills to put them in brackets for the Regular Season game. Following Regular Season, everyone receives a Scouting Report and certificate of participation with prizes awarded to top finishers.
The NCL game simulates real-life work routines and situations. Some scenarios include correlating multiple sets of logs to identify insider threats within a business or breaking a custom encryption algorithm to decipher communication between hackers. Each challenge makes these competitors stronger.
Through these exercises, NCL players develop and validate their cybersecurity knowledge and talent across a range of industry recognized competencies, making them more marketable. Companies looking for qualified employees then use the Scouting Reports in their hiring process.
High school and college students are eligible to participate. Gym training is March 30 through May 25, Preseason Game is April 4 to 10 and the Regular Season Game is from April 13 to 15. Registration runs through March 25 for $25. For more information or to register, visit http://www.nationalcyberleague.org or email info@nationalcyberleague.org.
About National Cyber League
The National Cyber League (NCL) provides a cybersecurity training ground in a high-fidelity simulation environment that requires participants to work individually in the Regular Season and in teams during the Postseason events. The NCL events are designed for participants to solve real problems with actual deadlines under time, technical and resource constraints. The NCL assists higher education institutions across the country in student preparation for its events and for professional certifications. Companies seeking qualified talent can access the NCL's Scouting Reports to evaluate potential cybersecurity professionals who have demonstrated skills in the NCL events. The NCL is where cybersecurity is a passion for students, faculty and the workforce. To learn more, visit nationalcyberleague.or g.