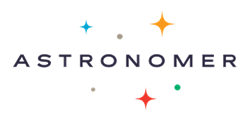 Astronomer plans on actively participating in the community and has become the presenting sponsor of the "Denver Data Engineering" meetup, attracting over 80 members in just over two weeks.
DENVER (PRWEB) March 22, 2018
Astronomer, the data engineering platform company, has opened offices in Denver and Boulder, Colorado. Astronomer provides a robust, open-source cloud platform to address the growing demands within the relatively new field of data engineering. The team in Colorado will be principally composed of data and software engineers.
Choosing Denver as an Expansion Site
The choice of expansion sites was a wide-ranging one for the Cincinnati-based Astronomer.
"When we really started to look outside of the Midwest, the Denver/Boulder area really stood out for its supportive community, thriving tech presence and overall affordability," said Tim Brunk, co-founder and Astronomer COO. "You'll often hear that you need to be in San Francisco as soon as possible; we really don't believe that. Between Denver and Boulder, you have access to the partners, customers and talent we're looking for."
Prominent data-centric software companies that are either headquartered or have a presence in Denver/Boulder include: Google, Gusto, Oracle, Pivotal, Sendgrid, Vantiv, VMware, and Xero, among many others.
Joining an Existing Data Centric Community
When deciding how to expand, Astronomer was faced with three options: 1) Have everyone work remote 2) Acquire and maintain an independent office or 3) Join an existing community of other startups and data-focused teams via dedicated space in a tech campus. For Astronomer, the choice came down to being able to plug into such an existing ecosystem and, after evaluating a number of options, made the decision to go with Galvanize, a Denver headquartered technology community with campuses across the country.
"We've been following Galvanize for some time now and have been very impressed with the community they've built," said Ry Walker, co-founder and CEO of Astronomer. "For us, the goal was always to be able to plug into a thriving tech scene right out of the gate in whatever market we ended up going to. Their expertise in training the next generation of data scientists and their ability to attract a number of data teams at very prominent companies means the conversation around data at every level is happening at Galvanize. That made the decision a no brainer."
Astronomer plans on actively participating in the community and has become the presenting sponsor of the "Denver Data Engineering" meetup, attracting over 80 members in just over two weeks. Given Astronomer's expertise in the newly created field of data engineering, the company is also exploring options to offer discounted access to their platform as an added benefit to students of Galvanize's Data Science Immersive.
About Astronomer
Astronomer is the automation and management platform for data engineering. Add a few snippets of code to your apps or sites to begin capturing data in Astronomer's Cloud Edition, or deploy Enterprise Edition via Kubernetes to your cloud for maximum security and control. Then leverage Astronomer's Managed Apache Airflow product to create and manage contingency-based data workflows for enhanced data tasks. Astronomer is trusted by companies ranging from startups to Fortune 100 around the world.
About Galvanize
Galvanize is a technology learning platform and community for data scientists, engineers and entrepreneurs. With eight campuses across the U.S., innovative startups, aspiring students, and large enterprises benefit from a dynamic learning community. Our faculty and flexible blended-learning platform, which combines online education and in-person training, provide the most relevant and in-demand technology skills for consumers and enterprise organizations. Galvanize members include first-time entrepreneurs, growing startups, and Fortune 500 companies looking to advance their technology skill sets. Become a member or enroll in a course by visiting the Galvanize website.