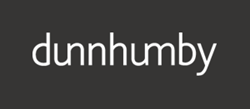 "Having big data available to us to quickly make decisions is a huge competitive advantage," said Tom Heinen. "Being a small retailer when you deal with data is actually an advantage. Big companies are like cruise ships, but a little company like Heinen's is like a speed boat."
CHICAGO (PRWEB) April 17, 2018
dunnhumby, the leading customer data science company, today premiered the second episode of "The Prophets of Aisle Six" - an online reality show about innovation in the food retail industry. In the latest episode, Jose Gomes, Managing Director of North America for dunnhumby, travels to the downtown Cleveland store of Heinen's Fine Foods, located in the historic Cleveland Trust Building, to find out how Tom and Jeff Heinen, co-owners and brothers, are keeping their grandfather's mission of delivering excellence in customer service and in food quality to a millennial generation that values experience. Heinen's is a family-owned grocery chain with 23 stores in Northeast Ohio and the greater Chicago area that was established nearly 90 years ago. The episode can be viewed at: https://goo.gl/T1f9An
"Competition has really heated up on all sides whether it be delivery, click and collect, meal kits, discount grocery stores, or online shopping which in turn has propelled us to create a new grocery shopping experience," said Tom Heinen. "We knew that our brick and mortar business won't survive without us upping our game and that's exactly what we have done."
Heinen's has turned to customer data science to help create the shopping experiences customers want with the products they value to satisfy their needs, and earn long-term loyalty. "Having big data available to us to quickly make decisions is a huge competitive advantage," said Heinen. "Being a small retailer when you deal with data is actually an advantage. Big companies are like cruise ships, but a little company like Heinen's is like a speed boat."
Gomes learned that Heinen's is leveraging its data and turning it into real insights about what its customers want and expect, which in turn is instructing the family-owned grocery chain on how best to engage with its customers – whether they are located in the suburbs or part of the downtown neighborhood of the Cleveland Trust Building.
"In the age of Amazon, it pays to think big if you are small," said Gomes. "Heinen's has done just that in transforming a historic landmark into a fantastic experience for their customers to come, shop, savor the food, and experience the store with one another."
Once aired, each episode is available on demand at https://www.dunnhumby.com/resources/prophets.
About dunnhumby
dunnhumby is a leading customer data science company. We analyze data and apply insights from nearly one billion shoppers across the globe to create personalized customer experiences in digital, mobile, and retail environments. Our strategic process, proprietary insights, and multichannel media capabilities build loyalty with customers to drive competitive advantage and sustained growth for clients. dunnhumby employs nearly 2,000 experts in offices throughout Europe, Asia, Africa, and the Americas and works with a prestigious group of companies including Tesco, Monoprix, Raley's, Meijer, Michael Kors, Coca-Cola, Procter & Gamble, and PepsiCo. Learn more at http://www.dunnhumby.com.