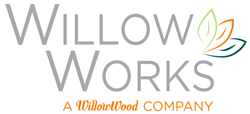 All companies are not created equal, nor do they travel the same path. Our approach is practical but personalized.
Columbus, Ohio (PRWEB) March 23, 2018
WillowWorks, a leading early stage investor that provides startup capital, advisory services, and commercialization support, today announced its strategic partnership with Veristride, an emerging medical technology firm. Based in Salt Lake City, UT Veristride currently designs and develops high-fidelity sensor technology to analyze and provide active feedback on users' movement.
WillowWorks will serve as an advisor to Veristride in the areas of technology and product roadmap planning, working to expand Verstride's reporting platform and data practice. Part of this joint venture will focus on discovering and formalizing strategic partnerships that enhance near-term revenue generation, product distribution, and supply chain expansion.
Stacy Morris Bamberg, Founder and CEO of Veristride, commented, "Veristride is excited to partner with WillowWorks to grow our business so that we can provide our movement analysis to more patients and care providers. We look forward to WillowWorks expertise allowing us to grow our data capabilities this year, and develop new products and commercial opportunities next year and beyond."
John Choi, General Manager of WillowWorks commented, "Veristride and WillowWorks have focused on specific projects in the recent past, which have delivered some compelling outcomes we know to have market application beyond healthcare. As we considered sensor data and analytics for specific healthcare scenarios, multiple consumer opportunities become clear to us. We are excited to build on Verstride's momentum and to support their growth."
About Veristride
Founded by Dr. Stacy Bamberg in 2012, Veristride is fueled by a passion to empower people facing mobility challenges and support their pursuit to heal, excel, and thrive. With over 15 years of research and development, Veristride is poised to change the way people measure their ability and performance through medical technology beyond healthcare.
About WillowWorks
WillowWorks is the product of a century of manufacturing know-how and product innovation. We're entrepreneurs by nature and our team has collectively developed, refined and launched hundreds of ideas for the market across industries. WillowWorks exists so that ideas can be freely explored, proven and applied.
For more information, please contact:
WillowWorks  info(at)willowworksco(dot)com
Veristride info(at)verstride(dot)com
SOURCE WillowWorks