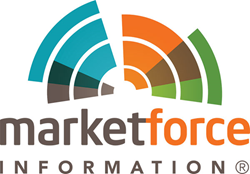 "The relationship with Market Force will help ensure that we're responding to guest concerns as effectively as possible, while providing our operators with the insight they need to manage their businesses and support our brands." - Tom Brennan, COO of CKE
LOUISVILLE, Colo. (PRWEB) March 27, 2018
CKE Restaurants Holdings (CKE), parent company of Carl's Jr. and Hardee's restaurants, has selected Market Force Information® (Market Force) to centralize and help manage contact center customer service initiatives for its more than 3,000 locations nationwide.
Market Force, a leader in customer experience management, will oversee CKE's guest recovery services to ensure any guest concerns are corrected as quickly and effectively as possible. Additionally, Market Force will aggregate and centralize all of the guest feedback to provide CKE operators with better insights into their location's performance.
Market Force's contact center will handle problem resolution, including rectifying experience breakdowns and identifying ways to engender customer loyalty moving forward. CKE previously managed contact center guest recovery in-house.
"We recognized that a change in the guest recovery process was important for our future growth," said Tom Brennan, COO of CKE. "As we shift to embracing the rich history and culture of each of our separate brands, Carl's Jr. and Hardee's, we must maintain our commitment to our customers and resolve their concerns when our level of service does not align to our standards. The relationship with Market Force will help ensure that we're responding to guest concerns as effectively as possible, while providing our operators with the insight they need to manage their businesses and support our brands."
CKE's contact center guest commentary and resolution activity will be centralized on KnowledgeForce®, Market Force's proprietary online reporting platform. KnowledgeForce will provide CKE operators with a holistic view of the feedback, enabling them to identify trends and opportunities for stores to better deliver on the brand promise.
"We're excited about partnering with CKE's new leadership team as they shift the way they serve guests and recovering those who've had a less-than-stellar experience," said Brad Christian, chief customer officer for Market Force. "We aim to facilitate that shift by optimizing their guest recovery efforts and providing a consistent process across the CKE system. Giving operators access to KnowledgeForce will provide them with a competitive edge by delivering strategic insight into operational execution against brand standards."
About Market Force Information
Market Force Information® is a customer experience (CX) management company that provides location-level measurement solutions that help businesses protect their brand reputation, delight customers and make more money. Solutions include customer experience surveys, employee engagement surveys, mystery shopping, contact center services and social media review tracking, which are integrated into one technology and analytics platform, KnowledgeForce®. Founded in 2005, Market Force has a growing global presence, with offices in the United States, Canada, United Kingdom, France and Spain. It serves more than 200 clients that operate multi-location businesses, including restaurants, major retailers, grocery and drug stores, petro/convenience stores, banking & financial institutions and entertainment brands. The company has been recognized as one of the top 50 market research organizations in the AMA Gold Report and by Forrester as a Breakout Vendor. For more information about Market Force, please visit us online http://www.marketforce.com.
About CKE Restaurants Holdings, Inc.
CKE Restaurants Holdings, Inc. ("CKE") is a privately held company headquartered in Franklin, Tenn. CKE is not a franchisor and conducts substantially all of its restaurant activities and operations through its subsidiaries. Carl's Jr. Restaurants LLC and Hardee's Restaurants LLC own, operate and franchise the Carl's Jr., Hardee's, Green Burrito® and Red Burrito® concepts. Carl's Jr. and Hardee's operate as one brand under two names, acknowledging the rich regional heritage of both banners. After recent international openings in Chile, Cambodia and Kenya, Carl's Jr. Restaurants LLC and Hardee's Restaurants LLC now have over 3,800 franchised or company-operated restaurants in 44 states and 40 foreign countries and U.S. territories. Known for its one-of-a-kind premium menu items such as 100 percent Black Angus Thickburgers®, Made from Scratch™ Biscuits and Hand-Breaded Chicken Tenders™, as well as an award-winning marketing approach, the Carl's Jr./Hardee's brand continues to deliver substantial and consistent growth in the U.S. and overseas. The Carl's Jr./Hardee's system is now 94 percent franchised, with international restaurants representing 21 percent of the system. For more information about CKE, please visit http://www.ckr.com or its brand sites at http://www.carlsjr.com/ and http://www.hardees.com.
###