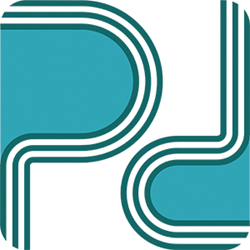 "Ponddy scaffolds language learning in unique ways and makes it easy for instructors to create custom curricula in order to better meet the needs of their language learners"
SAN JOSE, Calif. (PRWEB) March 27, 2018
As technology continues to influence how teachers present new subject material and how students access information, Ponddy Education Inc., a thought-leader in personalized language learning, harnesses powerful Artificial Intelligence (AI) technology to tailor learning materials, redefine classroom instruction and optimize learning for students studying Chinese.
"Chinese is considered one of the most difficult languages to learn, but Ponddy provides a solution that simplifies the learning process for students and teachers," said Franz Chen, Founder & CEO of Ponddy Education. "AI is transforming the way we think about education and our technology supports and shapes the classroom experience and learning outcomes in real time."
Launched in 2015, Ponddy Education helps create quality content for language learning through AI analyzing a corpus of over 600 million Chinese words using big data analytics and natural language processing. AI technology is the foundation of the company's flagship language learning product: Ponddy Chinese Smart Textbooks. The use of AI represents a dramatic shift in how schools and teachers design personalized learning experiences and how students learn foreign languages. Features and capabilities include:

Affinity Knowledge Learning System (AKLS) – This patent pending AI technology curates text into levels and then creates interactive learning modules that can be assembled to create customized curriculum for every student. These elements increase both learning effectiveness and retention that tailors content for individual students and optimal results.
Word, Character and Radical Pond – A set of powerful and interactive language scaffolding tools that creates a network of associated words, characters and radicals. Research shows this innovative approach allows for quicker understanding and acquisition of language, enabling students to explore new ways to use the vocabulary and grammar as they learn.
Real-Time Analytics & Customized Curriculum – Teachers are able to monitor students' mastery of skills and compare progress that can inform instruction to further personalize learning. With over 350 classroom ready learning modules, teachers can choose from an ever-growing library of resources that are organized by theme and level and aligned to national and international standards.
"Adaptive and personalized learning have been buzzwords in language technologies in the last few years, but very few products in the market have been designed from the ground up to adapt and personalize language learning in the way Ponddy does," said Dr. Julio C Rodriguez, Director of the Language Flagship Technology Innovation Center. "Ponddy scaffolds language learning in unique ways and makes it easy for instructors to create custom curricula in order to better meet the needs of their language learners."
Additionally, Ponddy Education secured $6 million in its Series A funding round led by the Chenco Holding Company LLC. With funding secured, Ponddy will continue to provide AI-powered technology and apply it to language education products and services. The company plans to expand its solutions to provide resources to students who want to learn Chinese and other languages.
About Ponddy Education, Inc.
Ponddy Education, Inc. is an innovator of artificial intelligence-based language learning products and services. They are focused on creating the most effective life-long learning solutions individually personalized for various age groups and professions across the globe. To learn more about Ponddy Education visit, http://ponddy.ai.