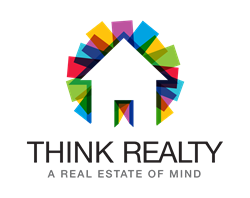 Adding just one additional investment property to your portfolio is the difference between being able to retire in your time frame versus having to drive Uber when you're 65.
KANSAS CITY, Mo. (PRWEB) March 26, 2018
Think Realty will hold its Baltimore Conference and Expo, April 14 and 15, at the Marriott Inner Harbor at Camden Yards. The event will focus on building wealth, real estate market insights and trends, deal-making and will feature keynote speakers, multiple educational breakout sessions, a local panel discussion featuring local real estate leaders, valuable networking and the Think Realty Expo on Saturday filled with exhibitors and investor resources. Tickets are $75 and include Saturday lunch. Parking is free. Sunday will promote hands on training with coaching sessions for Think Realty members and a guided bus tour in the afternoon. A full description of classes, speakers, coaches and tickets are available at https://thinkrealty.com/tr-events/baltimore/.
Attendees will gain access to tools and discounts, and will learn advanced investing strategies and tips to optimize their portfolios' ROI. Top industry speakers include Merrill Chandler from CreditSense, who will share epic funding secrets to acquire $1million in business lines of credit. Gary Harper from Sharper Business Solutions will speak on why real estate investing entrepreneurs fail to scale and what they need to scale properly. Edwin Kelly from Specialized IRA Services will speak on how to create a fortune and rescue your retirement through self-directed IRAs. Linda Liberatore from Secure Pay One will speak on integrating technology solutions to save you time and money. Attendees also have access to local lenders and wholesalers looking to execute deals on the spot through the Think Realty Deal Street on Saturday.
"Knowledge is power and relationships are invaluable. The more an investor understands current market insights and trends and networks with top industry experts, the more successful they will be in the long-run," said Eddie Wilson, CEO of Affinity Worldwide and Think Realty. "The Baltimore conference and expo will teach real estate investors at all levels how to succeed."
Sherman Ragland, dean of The Realinvestors Academy, and the Think Realty Baltimore conference emcee: "Real estate is the cornerstone of any wealth creation plan. Studies have shown that something as simple as owning your own home will make you 30 times richer than people who choose to rent. Adding just one additional investment property to your portfolio is the difference between being able to retire in your time frame versus having to drive Uber when you're 65. I'm looking forward to sharing my knowledge of '1Red Hotel - A Proven System for Transitioning from Single Family to Commercial Investing for Rapid Wealth Building!' at the Think Realty Baltimore conference. This entire event will set you on a course to building wealth, and you don't want to miss it."
Think Realty held a sold-out Dallas conference in February. Summer and fall 2018 conferences are scheduled for Irvine, California, and Atlanta.
Think Realty is a central education and information resource for new investors and seasoned professionals, providing members with valuable tools that help them to optimize their competitive advantage, succeed in the industry, achieve wealth-building goals and live a life of purpose. Think Realty is part of Affinity Worldwide. More information can be found at http://www.thinkrealty.com and http://www.affinityworldwide.com.
For additional comments or questions please call or email
Laura Chalk, PR Manager
Affinity Worldwide
816-398-4111 x 86172
lchalk(at)affinityworldwide(dot)com