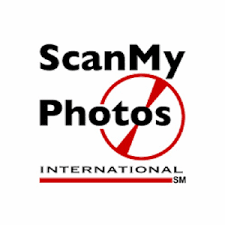 Until Facebook's public responsibility is resolved and trust restored, ScanMyPhotos.com presses upon users to #DeleteFacebook.
IRVINE, Calif. (PRWEB) March 26, 2018
While rooting for Facebook™, prior to regaining trust in the social networking company, ScanMyPhotos.com recommends deleting photographs from the Facebook platform. This advisory underscores the severity of data breaches and the use of social-media information without the user's knowledge.
ScanMyPhotos is an unaffiliated content provider for all photo-sharing app innovators, including the behemoth Facebook platform. Yet, the photographic data that was digitized, then uploaded may become a doormat for data breaches -- potentially without the awareness from Facebook's unsuspecting users.
Five Steps to Protect Photo Content on Facebook
1) Take the recent Cambridge Analytica news into account before uploading photos to Facebook
2) If you have security concerns, remove your digital content from Facebook
3) Read the legal terms of service to understand your rights
4) Prior to uploading new pictures, wait for Facebook to respond with an impenetrable and guaranteed resolution to future data breaches
5) Get involved in the #DeleteFacebook social media campaign to help foster constructive changes
"Protecting the privacy of customers is the core of everything we do at ScanMyPhotos, yet Facebook let us and every user down. As loyalist advocates, we had recommended people upload their newly digitized pictures to post and share on Facebook," said Mitch Goldstone, President & CEO of the e-commerce photo digitization service.
"The problem with Facebook goes beyond making sure this does not happen again. It must be regulated, just as other advertising is, and they must participate in an 'honest ads act' transparency law," said Goldstone.
Founded in 2004 by CEO Mark Zuckerberg, he said "Privacy issues have always been incredibly important to people. One of our biggest responsibilities is to protect data." In response, Goldstone explained that "the social-media advertising company's market power and priorities are misguided, as privacy must be their single biggest imperative. This is why they are now embroiled in this historic controversy. Facebook's unsuspecting users are just the product, as the advertisers have become the customers."
"Few people ever read or understand the legal terms of service contract prior to hypnotically clicking to approve. What happens to the uploaded pictures? Will a forensic audit of the firm reveal whether not just user's background information, but their photo content too may have been exploited and breached? The current advertising-supported business model, where users are the product is part of the problem." explained Goldstone.
In interviews, Mr. Zuckerberg agreed to rectify the lost trust, yet he hasn't "seen a meaningful number of people act on that [Delete Facebook campaign]." ScanMyPhotos hopes to get on their radar along with millions of others to create a movement to help restore trust.
In a 2009 interview with the BBC's Laura Trevelyan, when asked "so just to be clear, you're not going to sell, or share any of the information," Zuckerberg replied: "The person who's putting the content on Facebook always owns it. This is their information and they own it. What the terms say is just, we're not going to share people's information."
According to Goldstone, the Zuckerberg "I'm sorry" apology tour just does not cut it. As this problem occurred three years ago until their public responsibility is resolved and trust restored, ScanMyPhotos presses upon users to #DeleteFacebook and not upload pictures.
Founded in 1990, ScanMyPhotos has digitized more than 500 million pictures and are longtime advocates on important consumer and social issues.