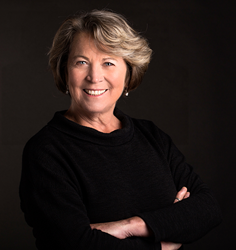 Given today's #MeToo and #TimesUp era, Ms. McCord's insights could not come at a better time.
(PRWEB) March 26, 2018
HR Comply (formerly BLR's Advanced Employment Issues Symposium, or AEIS) provides important legal and regulatory updates and proven best practices to navigate labor and employment law and human capital management challenges. The curriculum is designed for HR professionals, executives, and in-house counsel.
Workforce L&D focuses on how to build a superior professional development program that supports business growth and workforce retention. The curriculum is designed for learning and for HR professionals and employers that understand the critical business importance of talent development.
These professional communities will converge on Las Vegas on November 15 to hear McCord's innovative thoughts on how businesses should be run during her hour-long keynote address, The Time for a Culture Shift Is Now: How to Fix a Broken Culture and Inspire Teams to Achieve Greatness. She'll share insights from her new book (published January 2018), Powerful: Building a Culture of Freedom and Responsibility—which The Washington Post named one of the top 11 leadership books to read in 2018—on why most companies fail at hiring, motivating, and creating exceptional teams.
McCord, who is regularly interviewed by publications such as Harvard Business Review, NPR, Fast Company, and The Wall Street Journal, brings a wealth of knowledge based on her 14 years with Netflix, where she was continuously exploring new ways to work. Her philosophy on talent development and workplace culture are revolutionary, and she will arm conference attendees with actionable strategies for shifting workplace culture to keep up with changing business needs and for motivating and inspiring the workforce.
"Given today's #MeToo and #TimesUp era, Ms. McCord's insights could not come at a better time. She'll touch on ways to identify and work toward fixing a broken culture that could be contributing to negative stereotypes or inequitable practices that can damage a company's reputation and its people if not put in check," said Cathy Gray, BLR® senior managing editor, HR and Compensation.
To learn more about these events and secure your seat to attend, visit Live.BLR.com or call 800-727-5257.
About Simplify Compliance
Simplify Compliance helps its customers learn, comply, and succeed by providing mission-critical regulatory and business information, analysis, and tools. Serving a range of industries—including financial services, healthcare, human capital management, and telecommunications—Simplify Compliance provides timesaving products and solutions that help U.S.-based businesses and their employees monitor compliance, optimize financial performance, and create and implement best practices.
Simplify Compliance operates the Argosy Group, BLR, CCMI, and H3.Group business units.
About BLR
BLR (Business & Legal Resources) helps U.S. businesses simplify compliance with state and federal legal requirements. In-house experts and an exclusive attorney network provide comprehensive, reliable state-specific information for businesses in all 50 states. Award-winning products and solutions—including training programs, events, Web portals, reports, and subscription services—give businesses of all sizes and industries the best tools available at affordable prices. For more information on their offerings, visit http://www.BLR.com.