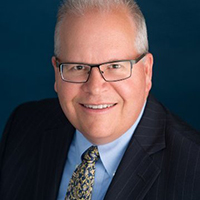 If you're looking for vital info you can use to grow your business, this series if for you.
CENTERVILLE, Ohio (PRWEB) March 25, 2018
A new program of webinars featuring industry-renowned experts in the field of residential contracting was announced today by Aeroseal LLC. The Aeroseal Contractor Success Series is a monthly program of online seminars designed to provide HVAC professionals and other home contractors with the critical information they need to increase profits and secure business growth.
The webinar series addresses a broad range of topics, from employee management to industry trends and company tax preparation. Free and open to home contracting professionals nationwide, each webinar features a guest presenter, distinguished in his field of expertise.
"If you're looking for vital information that you can use to grow your business, but are tired of webinars that turn out to be little more than product sales pitches, this series is for you," said Aeroseal's Bryan Barnes, VP of Business Development. "We've secured some of the most respected experts in the industry including authors, technical directors, sales coaches and others ready to share tips and ideas you can use today to grow your business."
In time for the 2017 tax preparation season, April's guest presenter will be Craig Cody, an industry CPA and founder of Craig Cody & Company, a New York-based accounting firm. His webinar presentation "How the New Tax Plan Will Impact Your Business" will be presented April 17th with registration now open to interested contractors.
Other presenters and topics addressed in past or upcoming webinars for Aeroseal's 2018 Contractor Success Series include:

Bill Spohn (President of TruTech Tools): 2018 New Gadgets to Save You Time
Drew Cameron (President HVAC Sellutions): Drafting Your Dream Team of Tomorrow
John Jones, Technical Director at Building Performance Institute (BPI): Cracking the New Codes for Your Benefit
Mark Matteson, author of the best seller, Freedom From Fear: 10 Commandments for Great Managers
John Jones, Technical Director at Building Performance Institute (BPI): Installations that Gain a Competitive Advantage
Drew Cameron (President HVAC Sellutions): Profit Performance for Prosperity
For more information on Aeroseal's Contractor Success Series webinars including a complete updated schedule, registration information, or for those who would like to view a recording of past webinars in the series, visit https://aeroseal.com/res/2018-webinar-series-2/.