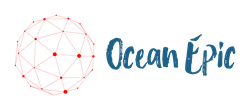 At Ocen Epic, we practice the most up to date cutting edge tactics in SEO, Website Creation, Digital Marketing that has our clients dominating their competition.
MAUI, Hawaii (PRWEB) April 15, 2018
Marketing and SEO:
The technologies of the present world have changed drastically increasing the demand for having an online presence for all businesses. Small and medium-size businesses are no exception. They need to do all they can to survive in this digital age. The smart ones are getting the help of digital marketing agencies for SEO services and web design services to enhance their footprint, build a better brand.
According to Andrey Lipattsev, Search Quality Senior Strategist at Google, the two most important ranking factors in Google's search engine are high-quality content and link building. A research conducted by Net Market Share, Google accounted for over 80 percent of all global search traffic in 2017. Based on a study done by Chitika more than 90 percent of the users tend to find their answer on the first page in search engine results. Google confirms more searches take place on mobile devices than on computers in 10 countries including the US.
Marketing has become imperative in today's time. With the competition increasing every day, in order to generate more leads and traffic, online marketing is crucial for a business's growth.
Website Development:
Starting from analysis of website, to planning and allocating resources. A personal message would be crafted for the product in question so that the target audience could easily be reached. The elements which would be included in the branding campaign would be the logo, color scheme, fonts, and layouts. Amongst other things would be the tagline, graphics, and verbal elements.The design of company website is important since it acts as a doorway for potential and current customers.
The official website of Ocean Epic would depict just that. With soothing color tones, minimalistic and professional design, it would help to convey the right message without causing distractions. The same approach would be employed when designing websites for clients as well. By applying the sales funnel process, customers would be transported from the introductory stage to the final purchase stage.
Measures will be taken in order to ensure that positive word of mouth be spread and customers keep coming back. This helps in building the brand of a company. This in turn would help to increase brand awareness as well as credibility.
About Ocean Epic:
With the primary focus on Digital Marketing, SEO and Web Design, Ocean Epic provides a diverse range of services in Maui, Hawaii and Seattle, WA area. You can learn more about Ocean Epic by visiting http://oceanepic.com/ and take advantage of the complimentary Website Audit.
Contact Info
Email: Pacific(at)OceanEpic(dot)com
Phone: 224-567-2961
Address: 480 Kenolio Rd 16-203
Kihei, HI 96753
Sources:
Wikipedia - Search Engine Optimization
Google Inside AdWords
Google Trends
Net Market Share
Chitika