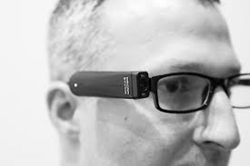 "Technology has really leaped forward in this industry to bring us products that allow people to do things they couldn't imagine before".
(PRWEB) March 28, 2018
Florida Vision Technology, a leading provider of assistive technology for the visually impaired and blind, is moving to a bigger, better location just in time to celebrate their 18th year anniversary. Florida Vision Technology, formally located in the Lighthouse of Broward, is moving its office and Store to a new, convenient location in Fort Lauderdale at 2880 W. Oakland Park Boulevard beginning April 2nd. Lesa Kretschmer, Founder and CEO, states, "Our mission is to help people with low vision and blindness gain greater independence through technology. We've been serving the community for 18 years. We know can help even more people by offering more new technology, more products, in a bigger location. That means we're bigger, better and more brilliant for 2018." With the extra space at the new site, Kretschmer added a larger, hands-on consultation area where customers can try out the all equipment for themselves. The Store's same expert staff will be on hand to help assess the specific needs of the customer and provide demonstrations to ensure the right product match.
Florida Vision Technology offers a wide variety of aids and appliances that help seniors and others who suffer from Macular Degeneration, Diabetic Retinopathy and other retina diseases live more comfortable, convenient and independent lives. At the new Florida Vision Technology Store, a vast array of assistive technology products already lines the shelves and desks in every direction – everything from high-tech desktop video monitors to attractive talking watches and alarm clocks. Kretschmer adds, "For a person with low vision or blindness, it's imperative for them to be able to test out the equipment and experiment with it. We also have expert staff available to help them and give instruction or training when needed."
Kretschmer adds, "Technology has really leaped forward in this industry to bring us products that allow people to do things they couldn't imagine before". Kretschmer offers examples such as the Orcam MyEye 2.0 that reads text with the point of a finger, recognizes products, currency and even friends and family, or IrisVision, a headset that can help bring blurry details back into focus for those with low vision. "Imagine a grandparent using the headset to see their grandchild's face for the first time," Kretschmer says. All these products and more, are on display at the new Florida Vision Technology Store and ready for interactive demonstrations starting April 2nd.
The new office and Store are conveniently located at 2880 W. Oakland Park Boulevard, Fort Lauderdale, Florida, 33311. To connect with Florida Vision Technology, visit their Facebook page to sign up for their newsletter, or stop by the new Store on April 2nd. To learn more about the company and its efforts, watch this video.
About Florida Vision Technology
According to the World Health Organization there are approximately 285 million people in the world who are visually impaired, of whom 39 million are blind. Lesa Kretschmer, founder and CEO, has worked in the blindness and low vision industry for more than 23 years. She is committed to placing the best adaptive technology and products available today within reach of blind and visually challenged people of all ages and walks of life.