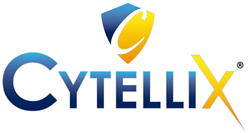 We are confident that our combined expertise with Consilien position's Manufacturers Bank's clientele to not only be cyber-ready today, but proactively identifies threats, in real-time, that will protect their businesses from financial losses by continuously monitoring their enterprise network 24/7.
LOS ANGELES (PRWEB) March 27, 2018
Cytellix (cytellix.com), the cybersecurity division of Information Management Resources, Inc. (IMRI), announces a partnership with Consilien as an alliance partner with Manufacturers Bank Los Angeles. In this partnership, Cytellix and Consilien will market and drive the sense of urgency for implementing high quality IT and cybersecurity practices to Manufacturers Bank clients.
The Pentagon Deputy Defense Security has issued a statement, "Protect your data or lose our contracts," a warning not only for large federal contractors, but one for all sized companies, emphasizing the shift to making cybersecurity a top priority. With the rise of cyber-attacks within the small and medium-sized businesses (SMBs), now more than ever, partnerships are needed to help our communities. Statistics show that sixty percent of SMBs who fall victim to a cyber-attack usually go out of business within six months. Companies must understand their cyber posture and build a cyber improvement plan to reduce their attack surface that includes real-time cyber awareness.
Increased requirements for cybersecurity compliance and policies for the manufacturing, food safety, healthcare, and financial services markets have added tremendous pressures to these already strained small and medium-sized business owners. The constant system upgrades, limited cyber resources, and restricted budgets have prevented most of these organizations from protecting their infrastructure. An alliance partnership between Cytellix, Consilien and Manufacturers Bank Los Angeles will help the banks customers gain a better understanding of how to proactively implement cybersecurity improvements.
Mike Yadzyn, Vice President, Manufacturers Bank says, "We value our customers and the health of their business performance. The value of a cyber assessment, improved cyber security and the ability to monitor changes, are viewed favorably by the bank. We encourage all our customers to be cyber prepared and reduce their vulnerabilities. We are very pleased with the new alliance with Consilien and Cytellix."
Brian Berger, Executive Vice President of Commercial Cybersecurity for Cytellix, stresses the important relationship between cyber-preparedness and ongoing continuous cyber monitoring for these manufacturers as being crucial to business continuity in our growing economy. "We feel confident that our combined expertise with Consilien will position Manufacturers Bank's clientele to not only be cyber-ready today, but will proactively identify threats, in real-time, that will protect their businesses from financial losses by utilizing the capability to continuously monitor their enterprise network 24/7.
Principal Partner of Consilien, Eric H. Kong says, "We are thrilled to have the opportunity to provide the clients of Manufacturers Bank with the cost-effective resources they need to be cyber secure and compliant. Mike Yadzyn has been a tremendous resource and we look forward to working together. The strategic partnership with Cytellix allows us to continue to be at the forefront of providing real world and cost-effective security and IT solutions to our clients. Their unique competitive advantage of providing continuous real-time monitoring, becomes our clients competitive advantage. Now they can sleep a little better at night knowing that someone is literally watching the store, at all hours."
About Cytellix
Cytellix, the cybersecurity division of Information Management Resources, Inc. (IMRI), is an industry-standards-based, managed cybersecurity service provider, specializing in proactive behavioral analytics and situational awareness of an organization's cyber posture. Cytellix has created an affordable outsourced solution for small and medium-sized businesses (SMBs) – which have become one of the largest targets of cyber-attacks in recent years – and its solutions have monitored over 7 million devices thus far. Its best-in-class, turnkey service was designed to help SMBs in government, manufacturing, finance, banking, law, healthcare and higher education sectors take a proactive, low-friction approach to securing their environment. The managed service includes assessments, gap analysis, continuous monitoring, practical plans of action, and customized best practices for remediation and implementation. Cytellix has not only successfully secured the network perimeters for the U.S. Army, Missile Defense Agency and municipal organizations such as the City of Irvine, but its proactive solution has also been deployed at leading corporations, including PricewaterhouseCoopers, Kaiser Permanente and the Walt Disney Company.
About Consilien LLC
Consilien LLC., founded by Eric H. Kong and Fred Romero in 2001, provides proactive IT services that are hassle-free, secure, and cost-effective for small and medium-sized enterprises (SMEs). Unlike other IT companies, Consilien creates customized IT environments that are aligned with their clients' business goals and objectives. Services include cyber security, back-up and disaster recovery/business continuity, managed services, private cloud services, and consulting.
About Manufacturers Bank
Manufacturers Bank Our mission is to be "the bank of choice" for middle market companies. Since no two businesses are alike no solution is the same. Our effectiveness is getting to know and understand the challenges you face. Often times that requires us to think "outside" the box. It allows us to provide creative and customized financial solutions especially for long term growth. This philosophy has allowed us to maintain long term relationships with our clients and influenced new ones. This is our unique value add. We also are one the most well capitalized banks for our size in the state of California. In addition we are a wholly owned subsidiary of Sumitomo Mitsui Banking Corporation. Our clients include Manufacturers, Distributors, Wholesalers, Importers, Exporters, Food & Beverage and lending into the top 20 food franchise space.
All trademarks in this release are the property of their respective owners.