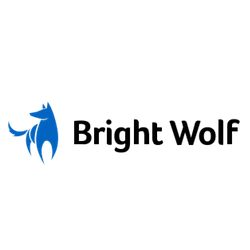 SpringBoard offers a faster path for creating better products, optimizing performance, and generating new revenue streams with Microsoft Azure IoT services.
DURHAM, N.C. (PRWEB) March 27, 2018
Bright Wolf, an industrial IoT system integrator and Microsoft technology partner, announced public availability on Microsoft Azure of SpringBoard, a customizable reference system enabling industrial equipment providers to connect their machines to the Azure cloud platform and bring intelligence to the edge.
"SpringBoard offers a much quicker path for leveraging the power of Microsoft Azure IoT services and Microsoft business applications. Data from industrial equipment is transformed through Azure Machine Learning and visualization tools like Microsoft Power BI into insights for creating better products, improving yields, and generating new revenue streams," said Bright Wolf CEO Peter Bourne. "By combining information from machines with previously isolated enterprise data - from CRM, ERP, and other systems - SpringBoard creates a system of intelligence for accelerating digital transformation, giving our customers a competitive advantage across manufacturing, medical equipment, cold chain transportation, agriculture, oil & gas, and other industries."
SpringBoard is designed as a welcome alternative for industrial equipment providers forced to choose between building their own connected product solution from scratch or subscribing to a public SaaS offering. "Our industrial customers want to get started quickly without having to worry about the complexity of IoT, but also want to stay in control of their data and integration choices," explained Bourne. "SpringBoard provides the speed and simplicity of a SaaS, but runs inside our customers' operations that they control, along with their data, supported by Azure."
"We are pleased that Bright Wolf has made SpringBoard on Azure IoT publicly available for industrial equipment companies of all types, said Jerry Lee, Director, Cloud Platform Marketing, Microsoft. "This means that customers can utilize SpringBoard to build and deploy Azure IoT solutions that deliver results and help them transform and grow their businesses."
Shape Technologies Group, the parent organization for a growing family of companies that provide manufacturing process solutions across a broad spectrum of industries, chose SpringBoard for accelerating their connected product solution development. Bright Wolf helped the Shape team deliver their first release on SpringBoard in less than 30 days, enabling development of differentiated offerings for their customers through predictive maintenance, optimized machine utilization, and continuous improvement based on real world data for their sales, service, and engineering teams. "We chose Bright Wolf for their experience at the industrial edge and commitment to rapid delivery," said Daric Schweikart, Shape's Vice President of Information Technology.
SpringBoard's open system approach makes it easy to add new classes of machines, collect and process new types of data, and integrate quickly with Microsoft business applications and other enterprise systems as revenue opportunities or customer requirements evolve over time. After an extensive evaluation of IoT technologies, business models, and partners, Schweikart and the team at Shape chose Bright Wolf and SpringBoard for a "flexible connected product solution, based on Microsoft Azure, and designed to give us a strong competitive advantage going forward."
To learn how to get started with SpringBoard, email info@brightwolf.com or visit http://brightwolf.com
About Bright Wolf:
Bright Wolf delivers connected product systems for some of the largest companies in the world. Our broad industry experience includes Manufacturing, Oil & Gas, Healthcare, Agriculture, Smart Building, and Heavy Equipment. We are a trusted technology provider and integration partner for industrial equipment companies seeking to deliver business outcomes for their customers through edge-based intelligence, cloud analytics, and flexible integration with their existing enterprise systems.