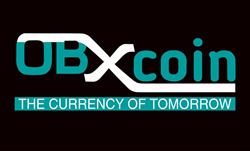 "We scoured the world and looked at every major platform on the planet. Nasgo was the best fit."
RALEIGH, N.C. (PRWEB) March 27, 2018
Omminni, the creators of the OBXcoin cryptocurrency, are excited to announce their upcoming launch on the NASGO Network platform. The OBXcoin is a fully compliant utility coin created with the future in mind. The software was designed ensuring that every SEC compliance and regulatory detail was considered in its creation so they never have to retro-fit the platform to suit the changing landscape of regulation. Instead, the team at OBXcoin is able to continue forward growth as a utilized currency rather than a digital store of value that other cryptocurrencies have been relegated to. The quick speed, ease, and free transactions makes the OBXcoin a great choice for merchants worldwide looking to accept cryptocurrencies at their business locations moving forward. The launch on NASGO is an important step for Omminni and the OBXcoin.
Eric Tippets, CEO of Nasgo said of the upcoming OBXcoin launch, "OBXcoin has a unique way to connect and incentivize merchants and their marketplace. We are always looking for innovators in their space, and OBXcoin is just that. We are impressed with what they have done from a compliance design standpoint and also how attractive this new currency will be for merchants around the world. We're excited to work with the Omminni team and the OBXcoin."
NASGO, a fully decentralized blockchain application and app development platform, whose networks open up endless opportunities to conduct global e-commerce with trusted blockchain technology is the recently launched, buzz-worthy platform that is already changing how people view and use this space. Immune to a single point of failure, NASGO connects publishers and developers to a global community of clients who enjoy it's simple to use solutions.
"We scoured the world and looked at every major platform on the planet. We didn't want to launch on a network platform that couldn't keep up with the volume we are anticipating. Nasgo is the best on the market and the perfect fit for us and our merchants. They are a true decentralized free market platform which will allow our OBXcoin, the currency of tomorrow, to thrive and grow," said Omminni CEO Linwood Mann.
Look for the OBXcoin on Nasgo by mid-spring.
If you're interested in purchasing the OBXcoin in their limited pre-sale, visit OBXcoin.io.
Nasgo.com
https://m.facebook.com/Omminni-1628187753938212/
https://www.facebook.com/OFFICIALNASGO/