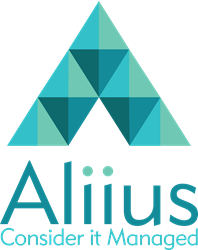 With the support of the WBENC, we hope to inspire other women to take the leap into entrepreneurship.
Pittsburgh, PA (PRWEB) March 28, 2018
Aliius, Inc., a business specializing in total talent management, is proud to announce national certification as a Women's Business Enterprise by the Women's Business Enterprise Council PA-DE-sNJ, a regional certifying partner of the Women's Business Enterprise National Council (WBENC).
"We are so excited to be a part of this incredible organization and everything it has to offer. The WBENC is committed to connecting Women-owned businesses with opportunities, resources, and connections that we would not otherwise have access to. We want to thank WBENC for everything they do to elevate women in their professions, from the seedling to growth phases and into maturity. With the support of the WBENC, we hope to inspire other women to take the leap into entrepreneurship." Jamie Salvucci Stansfield - CEO of Aliius, Inc.
WBENC's national standard of certification implemented by the Women's Business Enterprise Council PA-DE-sNJ is a meticulous process including an in-depth review of the business and site inspection. The certification process is designed to confirm the business is at least 51% owned, operated and controlled by a woman or women.
By including women-owned businesses among their suppliers, corporations and government agencies demonstrate their commitment to fostering diversity and the continued development of their supplier diversity programs.
Aliius is currently accepting new staffing partners, contact us for details.
For more information on Aliius, Inc., please visit http://www.aliius.com.
About Aliius:
Aliius delivers total talent management expertise to build a bridge between strategy and execution. We're here to validate your recruiting plan, bring it to life, and elevate results to the next level. Whether you need an independent evaluation or complete managed staffing, we take the guesswork out of your hiring strategy so that you can get on with your business.
We've been on both sides of the equation, so we're always rethinking the MSP to make it more collaborative, productive, and profitable for all parties. We've earned our reputation as an exceptional partner and supplier advocate by creating a level playing field that benefits everyone.
Aliius delivers broad-based access to new revenue streams—across small, mid-market and large enterprises—without the expense of an expansive sales structure. We're a conduit to high-profile, high-impact recruiting opportunities.
About WBENC:
Founded in 1997, WBENC is the nation's leader in women's business development and the leading third-party certifier of businesses owned and operated by women, with more than 13,000 certified Women's Business Enterprises, 14 national Regional Partner Organizations, and over 300 Corporate Members. More than 1,000 corporations representing America's most prestigious brands as well as many states, cities, and other entities accept WBENC Certification. For more information, visit http://www.wbenc.org.