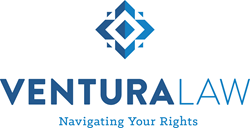 I am extremely happy to start this new chapter in my life and to continue to advocate for the rights of our community.
DANBURY, Conn. (PRWEB) March 27, 2018
Born and raised in Brazil, Ms. Moura began studying English at an early age and became a certified English teacher due to her love of mentoring others. She found a natural attraction to the law after witnessing those close to her struggle to find competent legal help in her community. She formally began her legal career at the Universidade de Itauna in Brazil where she received her law degree – becoming the first of her generation to graduate college.
Ms. Moura migrated to the United States in 2003, desiring to experience the American legal system, and began volunteering at Ventura Law shortly thereafter. She was repeatedly promoted within the Firm over the eleven years that followed until eventually becoming a senior Paralegal in the Firm's personal injury department. Throughout that time, she passionately helped thousands of clients resolve complex legal issues, many of whom spoke English as a second language. She even acted as the primary liaison for numerous Clients referred to the Firm through its partnership with the Brazilian Consulate in Hartford.
In 2013, Ms. Moura enrolled in the University of Connecticut School of Law to pursue her L.L.M. degree – an advanced law degree which would qualify her for the practice of law in the United States.
"I am extremely happy to start this new chapter in my life and to continue to advocate for the rights of our community."
Please Join Ventura Law in congratulating Adma Moura for reaching this monumental achievement in her journey to become a dedicated member of the legal Community. She now joins a long line of Ventura Law Attorneys who are immigrant or first-generation citizens, and further exemplifies the Firm's commitment to serving clients who need an advocate who proudly speaks their language.
About Ventura Law - Ventura Law has been providing clients with compassionate legal service since 1957. With four offices in Connecticut and one in New York City, it is a full-service practice which focuses on serving clients who have been injured in motor vehicle and workplace accidents, workplace accidents, or as a result of defective drugs or medical devices. It also represents clients in real estate, criminal, and immigration matters. For more information about Ventura Law, please visit http://www.venturalaw.com or call the firm at 203.800.8000.
Media Contact: Gaspare J. Marturano Phone: 1-203.800-8000 ext. 101 Email: gaspare(at)venturalaw.com Web: http://www.venturalaw.com