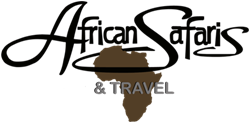 Where Adventure Meets Luxury!
PRESCOTT, Ariz. (PRWEB) March 28, 2018
African Safaris and Travel has found an unacceptable trend in the safari industry, after 39 years in the safari business we are seeing an increasing trend from certain operators that we consider unfair practice, basically gouging people with exorbitant rates! Our commitment is to work with operators who give great value for the money!
With the ever increasing rates of certain camps and lodges in Botswana and Namibia, (making such camps only affordable for the super wealthy), we have decided to stop marketing such overpriced camps, and in future focus on marketing only reasonably priced safari camps and operators.
Some camps have now become so expensive, that there is no reciprocity between value given and value received, which will now be the deciding factor for us in marketing Botswana and Namibia Safaris!
While we do understand that a country like Botswana subscribes to a policy of low density, high quality tourism, we find it totally unacceptable that some lodges are charging up to $3,000 per person per night! The number of people who can afford such rates are far and few between, and an African Safari is high on the bucket list of most people!
While Africa is an incredible premier destination, we work with great providers, and will give you an incredible safari at a realistic price, without gouging you!
Most of our clients at African Safaris and Travel are "return clients" – some having done as many as 14 and more safaris booked and arranged though us, but there is a fierce resistance growing to the practice that can only be described as the unacceptable exploitation of prospective safari participants by certain lodges and operators in Botswana and Namibia.
Simply put, we have decided to stop marketing such over the top priced lodges and safari operators with immediate effect, and will only promote and arrange safaris for our clients at safari camps and operators providing reasonably priced safaris in both Namibia and Botswana without compromising quality and luxury.
Louis has been in the safari industry since the late seventies both as safari guide, as well as, camp owner in both Zambia and South Africa. He is an adventure travel specialist who grew up in Africa, knows both the terrain and numerous languages spoken in different parts of Africa, and has seen the changes taking place in the safari industry – both positive and negative.
Terri has been a world traveler and multimedia producer for 30 years. Their combined experience brings a plethora of adventures to folks who have set their compasses to a lifetime of adventures!
The saying goes that once the safari bug has bitten you, there is no escape from it, and with our ever growing number of safari clients, our mission is to offer our clients good value for money!
See for yourself, and compare the safaris we offer in both Botswana and Namibia on our African Safari website - http://www.africansafaris.travel – The companies we feature are realistic with their rates, and absolutely offer high quality accommodation and services!
The website is easy to navigate, it is visually appealing and an informative source of the many types of African Safaris, including Customized Safaris, Mobile Camping Safaris, Walking Safaris – in short, whatever you are looking to do on a safari, African Safaris and Travel offer it at reasonable rates!
Explore the exciting possibilities offered by African Safaris and Travel. You can do a safari in the lap of luxury, or do it on a budget. Either way your dream African Safari will be the greatest adventure of your life!