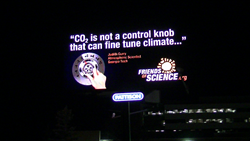 Friends of Science dispute the 'dirty oil' smear as the Alberta oil sands has some of the highest environmental and reclamation standards in the world
CALGARY, Canada (PRWEB) March 28, 2018
Bloomberg reported on March 28, 2018, that "One of the World's Dirtiest Oil Sources Wants to Go Green" referring to Alberta's oil sands – a statement rejected by Friends of Science Society. Friends of Science says Bloomberg's report exaggerates the volume of emissions for oil sands extraction, as reported by a Calgary Economic Development/CAPP report which states a 6% higher 'well-to-wheels' intensity than US crude, comparable to most extraction in North America, especially considering Canada's extreme weather conditions and vast distances. Furthermore, Friends of Science dispute the 'dirty oil' smear as the Alberta oil sands has some of the highest environmental and reclamation standards in the world, dating back to 2002.
"Dirty oil" was a term coined by "Tar Sands Strategy" participants back in 2008 as a means to destroy the reputation of Canada's oil sector in an apparent trade war, as reported by Vivian Krause in Alberta Oil Magazine, July, 2, 2014.
Bloomberg also claimed Canada pulled out of Kyoto due to oil sands emissions when the real reason, like that of President Trump leaving the Paris Agreement, is that Canada did not want to have to pay $14 billion in penalties to countries with higher emissions and no environmental standards at all, as reported by CBC on Dec. 12, 2011.
According to Robert Lyman, Ottawa energy policy analyst and former public servant and diplomat, the Paris Agreement is an empty accord that will not achieve any of the stated objectives, as detailed in his June 9, 2017 blog post "Just the Facts."
On July 20, 2015, the Washington Times reported that the Sierra Club had been financed by renewables investors to wage an anti-coal campaign. Indeed, since 2011, the US Sierra Club, a minority shareholder in Alberta-based TransAlta Utilities, has been campaigning for coal phase-out in Alberta, as reported by SHARE. This move will also drive up costs for Alberta's oil sands and suppliers, a strategic goal of the Tar Sands Strategy document.
Friends of Science says that Matthew Nisbet's 2014 "Climate Shift" document shows how large philanthropies banded together to form "ClimateWorks" and have funded hundreds of environmental groups for millions of dollars world-wide, much of it dedicated to damaging the reputation of the Alberta oil sands.
In light of the evidence of foreign money and influence, Friends of Science is calling for a freeze on further climate change policy activity in Canada and calling out those who claim Alberta's oil is 'dirty'.
Friends of Science Society says hundreds of recent peer-reviewed studies show the warming effect of carbon dioxide (CO2) is much less than estimated by the Intergovernmental Panel on Climate Change (IPCC).
About
Friends of Science Society is an independent group of earth, atmospheric and solar scientists, engineers, and citizens who are celebrating its 16th year of offering climate science insights. After a thorough review of a broad spectrum of literature on climate change, Friends of Science Society has concluded that the sun is the main driver of climate change, not carbon dioxide (CO2).
Friends of Science Society
P.O. Box 23167, Mission P.O.
Calgary, Alberta
Canada T2S 3B1
Toll-free Telephone: 1-888-789-9597
Web: friendsofscience.org
E-mail: contact(at)friendsofscience(dot)org
Web: climatechange101.ca