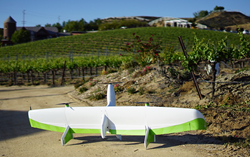 Swift Engineering's President & CSO Rick Heise: "Equipping our Swift020 drones with Mobilicom's MCU &SkyHopper advanced communication solutions gives us the perfect combination of a secured solution with a wide range of operation. We look forward to continuing the relationship with Mobilicom's team"
(PRWEB) March 29, 2018
Mobilicom is pleased to announce it has secured a new design win with US-based UAV manufacturer Swift Engineering Inc. The new design win will see Swift Engineering simultaneously integrate Mobilicom's MCU-30 and SkyHopper PRO solutions into its Swift020 platform.
The Swift020 has the ability to take off and land anywhere, like other quad-rotor devices, while being able to transition to efficient fixed-wing forward flight without additional launch and recovery equipment. It is intended for long-range operation services such as firefighting, rescue and surveillance, with production set for 2018.
Based in San Clemente, California, Swift Engineering is a product development and manufacturing services company with more than 30 years of experience designing and building high performance vehicles, specializing in unmanned systems, autonomy, robotics and advanced composites. The Swift020 is the culmination of more than three years of research and development, creativity and innovation in the unmanned aerial vehicle (UAV) marketplace. Swift is also known for developing and selling the Swift KillerBee, also known as the Northrop Bat.
Mobilicom's communication unit MCU-30 and SkyHopper PRO solution are part of Mobilicom's sophisticated product offering tailored to respond to specific market vertical challenges & needs.
Mobilicom CEO Oren Elkayam commented: "The Swift020.a makes the long-range drone operations possible when coupled with Mobilicom's solution, opening new market applications such as long-range inspection, security & public safety. Furthermore, Mobilicom's 2018 products will be offering Swift Engineering a holistic solution for their target applications and we will be happy to continue our cooperation with them."
For more information about SkyHopper, Click Here.