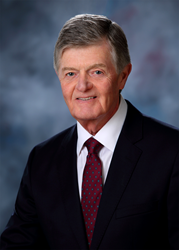 "We are pleased to have Glenn join our organization. His wealth of business experience, as well as his commitment to planning will further enhance our ability to help our clients pursue financial independence." Said Nick Giacoumakis, President and founder of NEIRG.
NORTH ANDOVER, Mass. (PRWEB) April 03, 2018
NEIRG's Founder and President, Nick Giacoumakis is pleased to announce that Glenn DiBenedetto has joined the firm as its Director of Tax Planning. Glenn's experience is impressive as he has provided extensive business advisory, tax and auditing services to businesses and individual clients and his career has been highlighted by his involvement in numerous successful client business sales and acquisitions. New England Investment and Retirement Group is grateful for our dedicated team that is fully committed to operations at our primary location in Massachusetts while also providing exceptional service to our Florida office.
In addition, Glenn will also assist New England Investment's Wealth Management professionals and firm clients to develop timely and effective tax planning strategies with the client's tax and legal advisors. Glenn brings forty plus years of expertise and demonstrated client service to NEIRG. After 25 years at the helm of DiBenedetto & Company, PA, CPA, Glenn merged his longstanding firm with OS Group CPAs. In his early career, Glenn worked as a manager with Deloitte & Touche LLP, an international public accounting firm. Glenn has also served as a CFO for several public and private companies.
Glenn is a principal in NEIRG's affiliate, Business Succession Advisers, LLC (BSA). BSA was established to assist business owners to maximize the enterprise value of their company and develop a succession plan. Business Succession Advisers is core is built on the foundation of an experienced team with a proven record of success across a variety of industries. They have extensive knowledge of a diverse range of functions that impact enterprise value, including finance, sales, employee development and leadership.