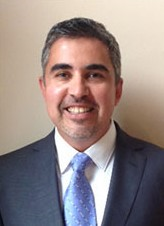 He can treat gum disease with minimally invasive laser gum therapy before the disease progresses and causes tooth loss.
Minneapolis, MN (PRWEB) March 28, 2018
Board-certified periodontist, Dr. Andres Sanchez, offers LANAP® gum therapy for patients experiencing bleeding gums in Minneapolis, MN. Patients with signs of gum disease, including red, bleeding gums and loose teeth, should receive a consultation at Dr. Sanchez's Eden Prairie, MN, practice. He can treat gum disease with minimally invasive laser gum therapy before the disease progresses and causes tooth loss.
Gum disease occurs when plaque and tartar above and below the gum line is not cleared away and hardens, causing a buildup of bacteria, inflammation, and infection. Certain factors increase the risk for gum disease, including poor oral hygiene, smoking or tobacco use, genetics, age, and systemic illness. Gum disease is dangerous because it is a progressive condition characterized by the ongoing presence of infection in the gum tissue surrounding the teeth. Swollen, bleeding gums generally occur in the first stage of gum disease, called gingivitis, which can be reversed with timely treatment. Periodontitis and advanced periodontitis can lead to anything from chronic bad breath to gum recession and tooth loss.
Traditionally, gum disease is treated with osseous surgery where teeth are thoroughly cleaned and gums are cut and reshaped with a scalpel to remove disease and help lessen the depth of periodontal pockets. Laser gum therapy enables doctors to clean the teeth and rid the gums of bacteria without the need for scalpels or sutures. Using the precise beam of a laser, bacteria is eradicated from the periodontal pockets without causing harm to the surrounding healthy gum tissue. With the formation of healthy blood clots, the gums heal and reattach at a faster, less painful rate. LANAP laser gum therapy performed by Dr. Sanchez is minimally invasive, takes much less time to complete treatment, and provides better and longer lasting results, with recovery time commonly lasting only 24 hours.
Dr. Sanchez is certified to offer LANAP gum therapy and is experienced in providing gum disease treatment using minimally invasive laser technology. Patients with bleeding gums in Minneapolis, MN, who would like to schedule a gum disease consultation with a periodontist can contact PerioWest calling 952-479-4705 or visiting http://www.periowestmn.com.
About the Doctor
PerioWest is a periodontal practice offering personalized dental care for patients in Eden Prairie, MN and the Twin Cities areas. Dr. Andres R. Sanchez received his Certificate & Master's Degree in Periodontics from the prestigious Mayo Clinic in Minnesota in 2004. He is a Board-Certified periodontist and a Diplomate of the American Board of Periodontology. In addition, Dr. Sanchez has been involved as a primary author in more than ten scientific papers published in major periodontal and implant dentistry journals. To learn more about Dr. Sanchez and the services he provides, please visit his website at http://www.periowestmn.com or call 952-479-4705.