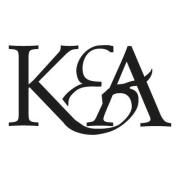 ATLANTA (PRWEB) March 27, 2018
Kleber & Associates (K&A), a full-service marketing and public relations agency, has been selected as the agency of record by Reliance Worldwide Corporation (RWC). RWC is one of the largest plumbing manufacturers in the North American; the companies brands include SharkBite Plumbing Solutions®, Cash Acme® , and Holdrite® as well as Streamlabs, which is RWC's smart home water technology division.
Sharkbite Plumbing Solutions, a pioneer of push-to-connect plumbing solutions, has appointed K&A to strategically promote the company's new EvoPEX plumbing solution which helps professionals cut down on job time and improve efficiency. In addition, SharkBite recently introduced more than 100 new plumbing products and during the launch, K&A conducted a media tour in Chicago to promote all the products.
"While vested with a primary responsibility for advertising and PR, Kleber & Associates has exceeded our expectations on a regular basis. In fact, the agency's SharkBite PR program delivered much more than the valuable earned media impressions they promised," said Chris Carrier, U.S. Marketing Director – USA of Reliance Worldwide Corporation, SharkBite Plumbing Solutions.
"K&A understands the industry and the importance of influencers by delivering vital project profile testimonials and case studies from trade professionals as well as blogger engagement activities. Their tradeshow support and media tours are as essential as is their overall thought leadership," added Carrier.
"Following 30 years of specialization in the construction and home remodeling industry, we remain confident of continued growth for 2018 with the strong commitment to future marketing efforts demonstrated by RWC," said Steve Kleber, president and founder of Kleber & Associates.
For more information on K&A and its marketing services, visit http://www.kleberandassociates.com.
About Kleber & Associates:
Kleber & Associates (K&A) is a leading full-service marketing agency specializing in the home and building products industries. Based in Atlanta, K&A has more than 30 years of experience delivery compelling, creative and measureable results. The agency's mantra is "Right at Homes," which is brought to life by promoting brands that build better homes. K&A is a privately owned agency run by company founder Steve Kleber, who is the president of the National Remodeling Foundation and the immediate past president of the National Kitchen & Bath Association's Center for Kitchen and Bath Education and Research. For more information on K&A, visit http://www.kleberandassociates.com.
About Reliance Worldwide Corporation
Reliance Worldwide Corporation® (RWC) is a global manufacturer of water control systems and plumbing solutions for residential, commercial and industrial applications. From the innovative SharkBite Push-to-Connect system to the advanced line of Cash Acme water control valves to the innovative Holdrite pipe support and firestop systems, RWC develops, manufactures and delivers trusted solutions for the plumbing trade.