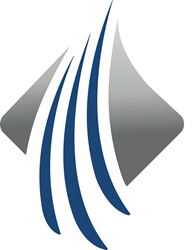 Victoria understands the significant benefits that contract employees bring to their employers.
ATLANTA (PRWEB) March 28, 2018
Lucas Group, the leader in North American executive search, announced the promotion of Victoria Westerfield to Practice Manager for Accounting and Finance contract practice in Dallas, Texas.
With more than twenty years of accounting and finance recruitment experience, Westerfield is uniquely qualified to help companies bridge talent gaps while sidestepping the danger of costly hiring mistakes.
"Rather than settling for a less-than-perfect hire or letting a position go unfilled, forward-thinking companies are choosing a new option: contract talent," said Westerfield. "With contract talent, companies gain access to highly specialized accounting and finance skills that might otherwise be unavailable. Opting for contract talent also mitigates the risk of a bad full-time hire and provides companies with needed flexibility in today's rapidly changing marketplace."
Westerfield will oversee all Dallas Accounting and Finance contract placements.
"Victoria understands the significant benefits that contract employees bring to their employers," said Dallas Managing Partner Don Wylie. "Today's contract talent does much more than crunch numbers. These specialized contractors play a critical role in turning data into actionable insights that shape business strategy and give organizations a competitive edge."
In addition to Accounting & Finance, Lucas Group specializes in executive recruitment for Human Resources, Information Technology, Legal, Manufacturing, Military Transition, and Sales & Marketing. Taking pride in the professional growth and career advancement of its Associates, Lucas Group provides clear career path trajectories together with the industry's most sophisticated onboarding and ongoing educational programming. Working throughout 15 offices in the U.S., Lucas Group recruiters are able to source leading talent that no one else can.
About Lucas Group
Lucas Group is North America's premier executive search firm. Since 1970, our culture and methodologies have driven superior results. We assist clients ranging in size from small to medium-sized businesses to Fortune 500 companies to find transcendent, executive talent; candidates fully realize their ambitions; and associates find professional success. To learn more, please visit Lucas Group at http://www.lucasgroup.com and connect with us on LinkedIn, Facebook, and Twitter.