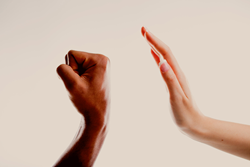 Wilmington, Delaware (PRWEB) March 29, 2018
In the United States alone, there are over 700,000 registered sex offenders as of 2018. This number keeps getting bigger due to the fact that more victims of sexual abuse are coming forward and allowing authorities to apprehend their abusers.
In order to allow people to find out if someone they met or have known for a while has a violent sexual past, GoLookUp is providing users with a nationwide and a complete Sex Offender search service.
Searching for Sex Offenders in the United States
Many criminal records, and especially those of sex offenders, are public records in the United States, which allows people to access them and find out if a certain person has a violent sexual past. In order to access such records, people are required to go to the offices that hold them, file a request for them and wait until a report is produced.
GoLookUp's sex offender search does not require going to offices, but only to provide a zip code number. After users enter any zip code of interest in the United States, the directory on the website scans billions of public records and provides a sex offenders list of registered sex offenders living in that area.
The reports include the sex offenders' mugshots, arrest records, address, contact information and much more. The advanced directory that provides full sex offender records allows GoLookUp users to find out if a person they met has a violent sexual past, who are the sex offenders living in their area, if a certain environment is safe for their children and more.
In addition, the people search directory on the website lets users conduct a background check on a single person instead of an entire neighborhood in order to discover their criminal past.
Finding out the whereabouts of sexual offenders can help people protect themselves and their loved ones, and with GoLookUp's sex offender search, users can conduct such searches with ease.