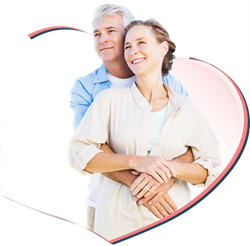 According to some users, All Widowers matchmaking website provides single widowers with a unique chance to meet women who are actually interested in dating them
MIAMI (PRWEB) March 30, 2018
Being a widowed man in this modern day and age is tough. Most women are not willing to date widowers because they don't know how to fill such a big void. This is one of the main reasons why we don't see too many widowers dating nowadays. It's not that they're not trying, but most women, especially younger ones, can't handle that much responsibility, which has a devastating effect on these unfortunate men. Luckily for them, matchmaking sites like this one offer them an opportunity to narrow down their search for a partner and avoid unpleasant rejections.
Experts say that death of a spouse is the most stressful life event a person can experience. That being said, it's perfectly understandable why these men find it hard to get back on the market. According to one of the most trusted statistic portals, "Statista," there are 3.28 million widowers in the United States. Sadly, most of these men are not able to find new love, and that's exactly why widowers dating sites like this one might be the solution to the problem.
Given the fact that women these days consider dating widowers a risky endeavor, it's no surprise that most widowers just can't find a suitable partner, at least not in a traditional way. This is why some of them are trying their luck on online dating platforms. According to some users, All Widowers matchmaking website provides single widowers with a unique chance to meet women who are actually interested in dating them. It is a safe platform that allows them to communicate with other users easily and find romantic companions.
All Widowers is available 24/7 all over the country, and it can be found at https://www.allwidowers.com.