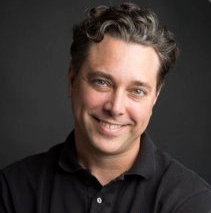 NEW YORK (PRWEB) April 03, 2018
BIA, a leading national eDiscovery services provider, announced today that Mark MacDonald has been promoted from vice president of sales to senior vice president of business development. In addition to leading the sales team, MacDonald will also manage BIA's marketing and PR efforts, while overseeing client development and high-level account management for BIA's corporate and large legal accounts.
MacDonald's primary focus is to develop partnerships with clients to provide a proactive, defensible, technology-driven approach to managing electronically stored information (ESI) that contemplates the entire lifecycle of digital evidence. He is also a member of several of BIA's clients' internal eDiscovery planning committees.
"Thanks to his extensive experience in ESI Management, as well as his ability to build strong, trusting client relationships, Mark has helped BIA to dramatically grow our base of clients – many of whom are leaders in their industry," said BIA CEO and Co-founder Brian Schrader. "Mark's leadership is a great asset to the company's growth and development. This new position really recognizes the important role he already plays – and will continue to play – at BIA."
Having just celebrated his 11th year, MacDonald joined BIA in 2007 as a senior account director and was promoted to vice president of sales in 2015. He has extensive knowledge in all areas of ESI Management, including, but not limited to, data collection, computer forensics, data analysis and legal review.
"BIA is like family to me, as it is to every member of our staff. I am fortunate to work with such a great group of professionals who love exceeding our clients' expectations," MacDonald said. "BIA has grown tremendously in the past few years, and we are poised for even greater things. It is an exciting time to be here."
About BIA
As an industry pioneer, BIA continues to set the standard for reliable, innovative and cost-effective eDiscovery services. Its customer-first focus has resulted in countless innovations copied widely across the industry today. From technical innovations like truly remote data collections and the first cloud-based, end-to-end eDiscovery platform to service revolutions like reusing data and coding across matters and hiring dedicated, full-time employees for document review, BIA consistently stands at the leading edge of the industry. Founded by legal and technology professionals, BIA provides the entire spectrum of eDiscovery services – including attorney document review – with minimal disruption to its clients' daily business operations. To learn more, visit BIA at http://www.biaprotect.com or on Twitter at @biaprotect.