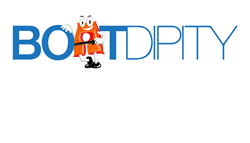 What Floats Your Boat
MYRTLE BEACH, S.C. (PRWEB) April 02, 2018
Boatdipity.com will launch its specialized web platform that is billed the best way to buy and sell everything from Paddleboard to Yachts. Designed to take away the confusion current websites offer, which are littered with pop-up and feature ads. Boatdipity helps new and seasoned boaters enjoy the water in a way that best fits their lifestyle.
Statitics show 70% of first time boat buyers from 2005 are no longer in boating, the fragmented information available on boat ownership has confused buyers and driven them to make poor purchases. Finding ways for families to enjoy water activities and creating the memories is what Boatdipity is all about.
A majority of boaters were exposed to the water during their childhood and would like to build on the memories, but find it challenging to get started. The rise in popularity of Pontoon and Fishing Boats reflect the overall desire for space and activities that friends and family can enjoy. Boatdipity has built a place to share advice and discoveries about everything boating: adventures, ownership, selling, buying, renting and all services in between.
For Sellers… Boatdipity creates a level playing field allowing Dealers, Brokers and Individuals the same exposure. With no banner or feature ads, the listings placed in front of the buyer are based on the chosen activities. Our goal is to give the boater a selection of styles they may not have considered. This process brings more, and better, qualified leads to sellers.
Boatdipity offers a fair and simple way to buy and sell watercraft listing everything from Paddleboards to Yachts. We will certainly help you find what "Floats your Boat".
About Boatdipity: Boatdipity.com Facebook @boatdipity Instagram @boatdipity Twitter @boatdipity to educate on the boating lifestyle. Use the unique activity tool that helps find the best boat for all of your adventures. Utilize the calendar of boating events covering boat shows, demo days, town events and educational classes.