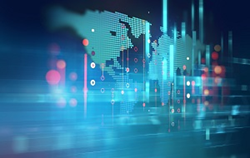 BOULDER, Colo. (PRWEB) March 29, 2018
Enterprise Management Associates (EMA), a leading IT and data management research and consulting firm, today announced it will host a research webinar titled "Unifying IT for Digital War Room Performance," featuring Dennis Drogseth, vice president of research at EMA.
The term "war room" has become a source of controversy and confusion. Many in the industry like to point to the war room as a thing of the past, but EMA research indicates just the opposite. In the digital era, the war room has become more important—not less. It involves not only operations but also a wide range of other players as well, most notably IT service management (ITSM) teams, development, security, the IT executive suite, and even business stakeholders.
As EMA examined them, war rooms could be physical, virtual, or hybrid—which turned out to be the predominant case. They could be highly automated or not, or made up of consistent, well-defined teams or not. What made them war rooms in all cases was the need for collaborative decision making across silos, and the need for urgency and efficiency in taking effective action.
This new research examined the war room from multiple dimensions. During the webinar, Drogseth will provide highlights from this new research, including:

The hows, whys and wherefores behind digital war room success in terms of organization, process, technology adoption, and best practices
Where and how organizations can make a difference in impacting war-room outcomes
What's really going on behind the scenes in more than 250 war rooms across North America and Europe
The webinar is Wednesday, April 11 at 1:00 p.m. Eastern. Those who wish to attend can register at: http://info.enterprisemanagement.com/unifying-it-for-digital-war-room-performance-pr
About Enterprise Management Associates (EMA)
Founded in 1996, EMA is a leading industry analyst firm that specializes in providing deep insight across the full spectrum of IT and data management technologies. EMA analysts leverage a unique combination of practical experience, insight into industry best practices, and in-depth knowledge of current and planned vendor solutions to help clients achieve their goals. Learn more about EMA research, analysis, and consulting services for enterprise line of business users, IT professionals and IT vendors at http://www.enterprisemanagement.com.