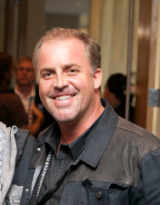 We're in a renaissance era of opportunity for new screenwriters and filmmakers
LOS ANGELES (PRWEB) April 03, 2018
"There has never been a higher demand for content, with the drive for fresh ideas fueling a terrific amount of scouting activity by producers at TVWritersVault.com," explains Scott Manville, founder of the groundbreaking pitching platform that has already delivered series to air on Discovery Channel (U.S.), Lifetime TV (U.S. & U.K.), A&E (Australia), SyFy (U.S. & U.K.), Foxtel (Australia), Velocity (U.S.), UKTV (U.K.), and TV4 (Sweden). Adding, "Our platform was the logical next step for our industry, and seeing creative people from all corners of the country pitching and connecting with producers is thrilling. We're in a renaissance era of opportunity for new screenwriters and filmmakers."
What Netflix and Amazon did for viewers by disrupting the content monopoly of advertiser controlled broadcasters, the TV Writers Vault has done similar for new screenwriters and producers, providing an open path into the pipeline where Hollywood sources new material. Manville declares, "It's no longer about who you know, but who has that breakout idea." Rod Perth, former President & CEO of National Association of Television Program Executives, explained the importance of new ideas, stating, "There are sectors that make up the business. It is not just producers selling content. It is all about the idea stage."
Some of the major entertainment companies at the site (many with multiple executives as members) include; Fox TV Studios, ABC Studios, Netflix, CBS Studios International, Fremantle Media, and more than 400 others. Manville reflects, "The first pitch ever discovered at our site was scouted by Fox TV Studios and made it to pilot. It was pitched by a former pro wrestler turned used-car salesman from Illinois." While other pitches from the site have gone on to production and airing, it also serves as a networking platform. Manville notes, "Beyond the thousands of official pitch reviews by producers to date, we've connected close to 700 new writers and creatives with producers at top companies pursuing their projects, and dozens of producing deals." Karyn Forge, VP of Programming at Fox TV Studios said of the TV Writers Vault, "I wish I had a resource like this when I first started out."
The TV Writers Vault also provides a wealth of articles by industry pros providing guidance on creating and pitching TV show ideas, explains Manville, "All of the content is shared by many of our producers, and myself, so people new to the process can create better pitches, and make progress in this industry that is truly undergoing a renaissance of opportunity."
Writers, producers, and anyone with a great idea or script to pitch for TV or film are invited to register and pitch.
As for the future of his business, Manville is expanding the TV Writers Vault service to foreign TV and Film markets, including the UK and Australia.