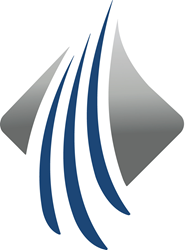 Landing top talent in a competitive market can be done- it just takes a willingness to be candid about employer brand and hiring process shortcomings.
ATLANTA (PRWEB) March 29, 2018
Lucas Group, the leader in North American executive search and IT hiring, announced the publication of its newest white paper, "The New Rules for Hiring IT Talent: Identifying and Correcting 4 Common Hiring Mistakes", authored by San Diego, CA-based Managing Partner Laura Kesler.
Nearly two out of three technology leaders say hiring challenges are hurting their industry, according to KPMG's annual CIO Survey of 3,000 technology leaders.
"While it's easy to blame the competitive talent market for IT recruitment woes, there's more to this equation," says Kesler. "Landing top talent in a competitive market can be done– it just takes a willingness to be candid about employer branding and hiring process shortcomings."
Kesler's white paper focuses on the four common mistakes companies make when recruiting and hiring IT talent. These challenges include a weak employer brand, a lengthy interview process that scares away potential hires, and the failure to sell candidates on unique opportunities aligned with candidate career goals. Finally, Kesler discusses the fourth mistake: the danger of making a generic job offer that is not aligned with a candidate's specific needs.
"Identifying and correcting missteps with employer branding, the interview process, and the final offer can make the difference between hearing a "yes" or a "no" from your first-choice hire," says Kesler.
Kesler also discusses how a recruiter can help companies address these challenges.
"As a recruiter, it's my job to work closely with companies to identify roadblocks in the interview process that are hurting employer branding and causing qualified candidates to lose interest," says Kesler. "When it's time to make an offer, a recruiter can serve as a behind-the-scenes negotiator, helping your business craft an irresistible offer for your top choice candidate."
Kesler, who has more than 20 years of experience in IT staffing and consulting, joined Lucas Group in 2016. She works closely with Fortune 100/500 companies throughout San Diego, Irvine, Los Angeles, The Bay Area, Las Vegas and Phoenix.
Lucas Group recruiters provide consultative recruiting services across seven practice areas: Accounting & Finance, Human Resources, Information Technology, Legal, Manufacturing, Military Transition and Sales & Marketing. With offices located throughout the U.S., Lucas Group recruiters use broad, national reach, together with expert, localized search methods to fill critical roles for mid-tier to Fortune 500 corporations.
About Lucas Group
Lucas Group is North America's premier executive search firm. Since 1970, our culture and methodologies have driven superior results. We assist clients ranging in size from small to medium-sized businesses to Fortune 500 companies to find transcendent, executive talent; candidates fully realize their ambitions; and associates find professional success. To learn more, please visit Lucas Group at http://www.lucasgroup.com and connect with us on LinkedIn, Facebook, and Twitter.