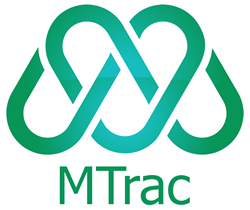 SAN DIEGO (PRWEB) March 29, 2018
MoneyTrac Technology, Inc. ("MTRAC", the "Company") is pleased to announce that the Company will be launching MTRAC, a full-service banking solution powered by GreenBox blockchain technology, on April 4th, 2018. The official launch of this system brings the MTRAC goal of "Banking the UnbankableTM" to life and marks a massive turning point for both MTRAC and the legal cannabis industry in California.
While many states have legalized medical cannabis, and a handful have gone full blown recreational, traditional banking services remain largely unavailable to the legal cannabis industry. MTRAC, the Company's payment solution powered by GreenBox blockchain technology, not only provides these services but also incorporates the distributed ledger technology to track and record each transaction taking place in cannabis dispensaries. This solves several of the industry's most pressing problems, not the least of which is the ability to track sales to prevent theft. The official launch of MTRAC will present businesses in the industry with effective cashless methods to not only process payments for their consumers, but also remit payments to their vendors, employees, and other business affiliates.
"The goal of MTRAC from the beginning has been to leverage the different technologies available to us to remove the use of cash as the primary form of payment throughout the cannabis industry. While other companies have struggled to find supportive financial solutions, MTRAC opted to take a different approach, and one that has relied heavily on the use of blockchain technology to address this problem for a massive and growing industry," said MTRAC CEO, Vanessa Luna. "I am extremely excited to see MTRAC, our payment solution, officially launch next week. Once this happens, I am confident that every dispensary desiring legitimacy and transparency will jump on board and provide us with a number of new clients to serve."
About MoneyTrac Technology
MoneyTrac Technology, Inc. (MTRAC) is a "New Age Technology Holding Company" offering a full-service solution for alternative banking and electronic financial marketplace with technology offerings including Payment Platform, Blockchain, Crypto-Commodity Exchange, Compliance, POS, E-Wallet, Mobile Application and Digital Payment Solutions for businesses and companies in various "high-costs of banking" industries. MTRAC offers additional suites of services ranging from business development, sales and marketing, to digital and print advertisement. We are One Network disrupting the status quo. It is MTRAC'S creative vision to create a "The New Age of Currency™" by bringing innovative technology solutions to various industries and providing the means for "Banking the Unbankable™"
About Global Payout, Inc.
Since the Company's inception in 2009, Global Payout, Inc. has been a leading provider of comprehensive and customized prepaid payment solutions for domestic and international organizations distributing money worldwide. In 2014, Global introduced its first online payment platform called the Consolidated Payment Gateway (CPG), which allowed its enterprise clients to transfer money to international bank accounts, mobile accounts, and prepaid card accounts. The development of the CPG became the foundation for the introduction of its new, state of the art FINTECH payment system in 2017, for both online and mobile applications to allow account holders to maximize an expanded suite of financial services and minimize operational costs. Global will continue to offer their FINTECH payment system to many vertical markets for support of foreign currency exchange and digital currency, including ongoing support of the banking industry and international governments.
About GreenBox POS, LLC.
GreenBox POS, LLC ("GBOX") brings innovative and unique solutions to the market. As a technology company that builds customized payment solutions to different industries, GBOX's core focus is delivering and developing individual disruptive applications integrated in an end-to-end suite of financial products and supporting multiple industries. GBOX develops all software both inhouse and with international subsidiaries. GBOX also develops the required electronics modifications in partnership with different vendors to create Point of Sale machines as an upgrade offering from existing solutions, or for first time merchant scenarios, and custom built blockchain KIOSK machines. GBOX POS develops the following main products: POS (Point of Sale software and hardware solutions); DEL (delivery app, APIs to POS and PAY); PAY (payment app, providing financial APIs to all other components); KIOSK (deposit, cash and E-wallet management). All custom hardware (including POS and KIOSK) and software solutions are available to order now. The capitalized names (POS, DEL, PAY, and KIOSK) are internal product codes. All V1 products (software and hardware) are appropriately branded internally and for white label applications.
Forward-Looking Statements Disclaimer:
This press release contains forward-looking statements within the meaning of Section 27A of the Securities Act of 1933, as amended, and Section 21E of the Securities Exchange Act of 1934, as amended. In some cases, you can identify forward-looking statements by the following words: "anticipate," "believe," "continue," "could," "estimate," "expect," "intend," "may," "ongoing," "plan," "potential," "predict," "project," "should," "will," "would," or the negative of these terms or other comparable terminology, although not all forward-looking statements contain these words. Forward-looking statements are not a guarantee of future performance or results, and will not necessarily be accurate indications of the times at, or by, which such performance or results will be achieved. Forward-looking statements are based on information available at the time the statements are made and involve known and unknown risks, uncertainty and other factors that may cause our results, levels of activity, performance or achievements to be materially different from the information expressed or implied by the forward-looking statements in this press release. This press release should be considered in light of all filings of the Company that are contained in the Edgar Archives of the Securities and Exchange Commission at http://www.sec.gov.
Public Relations and Media Contact:
Global Payout
http://www.GlobalPayout.com
619.795.5810 Office
Information@GlobalPayout.com