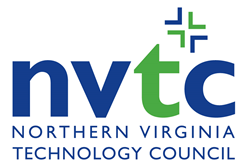 HERNDON, Va. (PRWEB) April 02, 2018
The Northern Virginia Technology Council (NVTC) today announced that Teresa Carlson, Vice President, Worldwide Public Sector at Amazon Web Services (AWS), will headline the organization's upcoming Titans series event on Friday, April 13, 2018 from 7:15 a.m. to 9:15 a.m. at The Ritz-Carlton, Tysons Corner.
AWS, a leader in cloud computing, is a more than $20 billion run rate business, and has local offices in Herndon, Arlington and Washington, D.C.
Teresa Carlson leads the AWS Worldwide Public Sector business, which includes state, local, central and regional governments; educational institutions and ed techs; nonprofits and NGOs. She also advises Amazon Public Policy on global policy issues. Prior to AWS, Carlson served as vice president of Microsoft Federal Government.
Among her discussion topics will be how the growth of the technology sector will be dependent on a more responsive and effective public sector.
DATE:
April 13, 2018
TIME:
7:15 a.m. – 7:45 a.m. Registration and networking
7:45 a.m. – 9:15 a.m. Breakfast and program
LOCATION:
The Ritz-Carlton, Tysons Corner
1700 Tysons Blvd.
McLean, Va. 22102
REGISTRATION:
To register as a member of the press, please contact Alexa Magdalenski at 703-904-7878, ext. 207 or email amagdalenski(at)nvtc(dot)org.
The event is free for press, but advanced registration is required. Press credentials are required for entry.
The Northern Virginia Technology Council (NVTC) is the membership and trade association for the technology community in Northern Virginia. As the largest technology council in the nation, NVTC serves about 1,000 companies from all sectors of the technology industry, as well as service providers, universities, foreign embassies, nonprofit organizations and governmental agencies. Through its member companies, NVTC represents about 300,000 employees in the region. NVTC is recognized as the nation's leader in providing its technology community with networking and educational events; specialized services and benefits; public policy advocacy; branding of its region as a major global technology center; initiatives in targeted business sectors and in the international, entrepreneurship, workforce and education arenas; and the NVTC Foundation, a 501(c)(3) nonprofit charity that supports the NVTC Veterans Employment Initiative and other priorities within Virginia's technology community. Visit NVTC at http://www.nvtc.org.