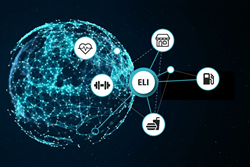 JUPITER, Fla. (PRWEB) April 04, 2018
Advancements with Ted Danson will explore an innovative AI-commerce platform expected to optimize the future of online shopping. This is scheduled to broadcast 3rd QTR, 2018. Check your local listings for more information.
This segment of Advancements will feature Eligma, an AI-driven and blockchain-based cognitive commerce platform that will change the way people discover, purchase, track, and re-sell items online. Educating audiences on its unique features, viewers will learn how the platform will facilitate product discovery, enabling customers to find exactly what they need.
While looking for the right product globally through thousands of online stores and marketplaces, the AI-driven platform will take into account its knowledge about users' previous searches and all product specifications and characteristics users are looking for. In this way, it will optimize the search results and save customers time and money.
"With Eligma, we are focusing on optimizing users' time and household value. Our AI will enable them to find the best quality/price ratio products and then track their value through time. This data will be stored on the blockchain, ensuring safety and transparency. Users will then be able to sell those products in selected second-hand stores and take part in our unified loyalty program. Given that Eligma envisions how the future of ecommerce will look like, we are excited to be featured on the Advancements series to present to a wide audience how we plan to use technology to save time and money," said Dejan Roljic, Founder and CEO of Eligma.
When testing starts in mid-April 2018, Eligma will enter both the online and offline worlds of commerce. Eligma's EliPay system with ELI tokens and its AI product search feature will take the shopping experience to a whole new level.
"Eligma will offer users a completely decentralized universal loyalty program to help transform every household into a business," said Michael Devine, senior producer and content development lead for the Advancements series. "We look forward to exploring this technology."
About Eligma:
Taking advantage of blockchain technologies, AI and big data, Eligma is set to offer users a completely personalized shopping experience by acting as their personal commerce agent, searching for best deals and advising them on how to monetize what they own and make the most of everything they buy. With an extensive set of solutions, Eligma will assist consumers to make better choices and thus, save their time. For more information, visit: http://www.eligma.io.
About Advancements and DMG Productions:
The Advancements series is an information-based educational show, targeting recent advances across a number of industries and economies. Featuring state-of-the-art solutions and important issues facing today's consumers and business professionals, Advancements focuses on cutting-edge developments, and brings this information to the public with the vision to enlighten about how technology and innovation continue to transform our world.
Backed by experts in various fields, and a team dedicated to education and advancement, DMG Productions consistently produces commercial-free, educational programming on which both viewers and networks depend. For more info, please visit: AdvancementsTV.com.