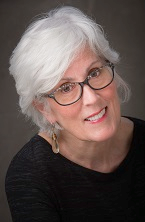 You are not paranoid...they are out to get you!
PORTLAND, Ore. (PRWEB) April 02, 2018
People get along when they empathize with one another. However, there are those in our society who operate with little or no empathy. They victimize others, as they lie, cheat, and steal. They take without regard and live as if they are the end all. It's not a matter of if you'll encounter someone like this, but when.
Author Kathy Marshack, Ph.D., is a licensed psychologist with more than 40 years of experience, and she knows first-hand the power these types of individuals can have on our lives. In her newest book, "WHEN EMPATHY FAILS," she tells her unbelievable true story about a 12-year perfect storm of divorce, lawsuits, assault, cyberstalking, false arrests, predatory prosecution, and the loss of her children to parental alienation. Throughout all these experiences, she noticed a common theme – people behaving with Empathy Dysfunction (EmD).
Dr. Marshack shares hard-learned lessons on how you can protect yourself from people who literally couldn't care less about you. Furthermore, she introduces the Empathy Dysfunction (EmD) Scale, to help you identify people who have a dysfunctional lack of empathy, so you can shield yourself from the destruction they leave in their wake.
It takes more than courage to stop unscrupulous people in their tracks; the ultimate protection is to increase your own empathy. If you've been hurt by someone with Empathy Dysfunction, maybe too many times to count, applying the warrior training offered in Dr. Marshack's book will help you reclaim the beautiful life you're meant to live.
"WHEN EMPATHY FAILS" is an US~Observer publication. The US~Observer assisted Dr. Kathy Marshack in her fight against corrupt individuals who sought to criminalize her. Read their first article about this battle at http://www.usobserver.com/whats-value-one-womans-civil-rights/
A free chapter download and more information about "WHEN EMPATHY FAILS: How to stop those hell-bent of destroying you," is available at http://www.kmarshack.com/Books-and-Articles/when-empathy-fails.html. The book can be ordered in paperback or Kindle edition at https://www.amazon.com/When-Empathy-Fails-hell-bent-destroying/dp/1979969000/
About Kathy Marshack, Ph.D.
Dr. Kathy J. Marshack is a licensed psychologist in both Washington and Oregon. Her office is in Portland, OR. She has more than 40 years of experience as a marriage and family therapist and business coach. Dr. Marshack has written three previous books, a variety of articles and a family business column, and is a contributor to the nationally acclaimed "Sixty Things to Do When You Turn Sixty." To learn more visit http://www.kmarshack.com or contact Kathy J. Marshack, Ph.D. at 503-222-6678 or 360-256-0448.