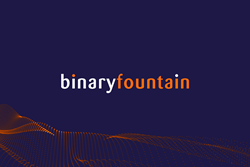 MCLEAN, Va. (PRWEB) April 03, 2018
WHAT:
With 77 percent of consumers today searching online before making an appointment with a provider, healthcare marketers are building a new "digital front door" to better engage and acquire patients. But what does a digital strategy look like when there are multiple touchpoints a consumer experiences before selecting a provider? The panel will help define the elements needed to align a healthcare marketer's digital efforts with a person's journey to care.
This free webinar will help healthcare organizations optimize their marketing strategy and investment, including:

Top of the funnel entry paths–search (organic/PPC), local listings and third-party reviews–and common pitfalls to avoid.
What to consider for provider profile pages, "first-party" online reviews and appointment requests.
Metrics needed to help evaluate the progress of your program.
WHEN & WHERE:
Webinar: Defining the New Digital Front Door
Wednesday, April 11, 1:00 p.m. – 2:00 p.m. EDT
More information and to register: https://www.surveymonkey.com/r/SW0411REG?utm_source=press-release&utm_campaign=SHSMD-Webinar&utm_medium=web&utm_content=cta-link
WHO:
Aaron Clifford, senior vice president of marketing, Binary Fountain (moderator)
Aaron Clifford is the senior vice president of marketing for Binary Fountain. Aaron brings more than 15 years of experience in the healthcare industry to his current role. Aaron recently joined Binary Fountain from HCA, one of the nation's leading providers of healthcare services, where he served as the senior director of digital marketing solutions. While at HCA, he created the vision for the organization's enterprise-wide reputation management program and oversaw digital strategy for 171 hospitals, 119 free standing surgery centers, 830 physician clinics and multiple business units across the healthcare system. Aaron received his BS in management information systems from Trevecca Nazarene University and an MBA from Lipscomb University.
Blake Long, director of marketing technology and strategy, UnityPoint Health (panelist)
Blake Long is the director of marketing technology and strategy at UnityPoint Health. He is an experienced marketing strategist with special interests in digital marketing and CRM. During his time with UnityPoint Health, Blake has helped launch the organization's groundbreaking transparency initiative, create new and meaningful metrics for the marketing team and brings a new focus to the medical group's digital strategy.
Grace Jones, consumer brand manager, Dayton Children's Hospital (panelist)
Grace Jones is the consumer brand manager at Dayton Children's Hospital. In her role, she focuses on promoting the Dayton Children's brand to consumers through the web and social media as well as traditional advertising and videos. Grace is passionate about telling the Dayton Children's story and is a regular local and national speaker on how brands can use digital and social to tell their story. Due to her work at Dayton Children's, she has been recognized as a PRNews Rising Star under 30 and a Dayton Business Journal's 40 Under 40.
Chris Boyer, director of digital strategy and analytics, Fairview Health Services (panelist)
Chris Boyer is the director of digital strategy and analytics for Fairview Health. He is an experienced digital marketing and digital patient experience expert, having spent his career helping organizations transform to become both digital and patient/customer first. He has worked with hospitals, health systems, physician practices, healthcare technology and health services companies on their digital marketing, communications and operational strategies. He has led hospital digital teams to implement effective social media, website, CRM, analytics and other digital strategies. Chris is the co-host of the Touchpoint podcast and a founding and platinum advisory board member for the Mayo Clinic Social Media Network.
About Binary Fountain
Binary Fountain is the leading provider of patient feedback management solutions designed specifically for healthcare in a single cloud-based platform. Its patient experience platform is built on a proprietary healthcare-centric Natural Language Processing (NLP) engine that mines patient feedback from surveys, online ratings and review sites, social media, and other data sources to equip its customers with the actionable insights needed to improve patient satisfaction and loyalty, increase engagement and drive sustainable bottom-line results. Leading organizations, large and small, rely on Binary Fountain to understand the patient experience, drive comprehensive operational intelligence throughout the organization, and engage patients with innovative transparency and reputation management solutions. For more information, visit https://www.binaryfountain.com/ or follow on Twitter @binaryfountain.