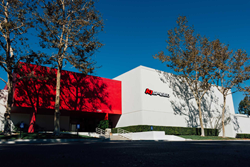 Since entering the franchise waters internationally, we've witnessed just how successful a K1 Speed franchise can be.
IRVINE, Calif. (PRWEB) April 03, 2018
K1 Speed, the world's premier indoor go-karting destination, announces today a rare opportunity that many have been waiting for. Given the tremendous success of the K1 Speed International Franchise program, many have hoped to open a location of their own within the United States, only to find all of our nationwide locations were privately owned by the company - until now.
K1 Speed is pleased to announce that a United States Franchise opportunity is available at last. This incredible opportunity will allow those in select cities the chance to finally open up a K1 Speed location of their own and showcase the unique, state-of-the-art racing experience to their local citizens.
In fifteen years, K1 Speed has gone from a few locations in Southern California to over 40 locations around the world. The K1 Speed International Franchise opportunity has played no small role in this development. There are over 25 locations currently under the planning and construction phases all over the world, including Puerto Rico, Panama, and several in the United Arab Emirates and Europe, with many already open in Mexico, South Korea, Canada (Toronto), and China (Shenzhen).
The same proven business model and corporate support that has enabled our International Franchise locations to begin successful operations will be utilized to ensure the same success for franchises in the United States.
"We've been fielding many requests from individuals wanting to start their own K1 Speed in their state or city for some time now, but didn't think the time was right at that moment," says K1 Speed's CEO. "But since entering the franchise waters internationally, we've witnessed just how successful a K1 Speed franchise can be. We're delighted to finally open the doors to franchises here in the US, and look forward to the many exciting cities that K1 Speed will call home in the near future."
Those interested in a K1 Speed franchise in the United States must meet the same strict qualifications that have been required to open an international location. This includes individuals with significant business experience who have successfully owned or managed multiple businesses or have led multiple departments.
For more information on the franchise program, contact us at the respective email address below, and a franchise specialist will be in touch. Don't miss out on this tremendous opportunity - open your own K1 Speed now in your city before someone else.
CONTACT:
US Franchise: USFranchise(at)k1speed(dot)com
International Franchise: franchise(at)k1speed(dot)com