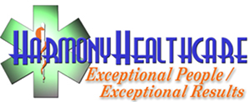 TAMPA, Fla. (PRWEB) April 03, 2018
Harmony Healthcare, a leading population health and revenue cycle management staffing and consulting solutions partner to healthcare organizations nationwide, today announced that Compliance, Education & Privacy Officer, Lisa Knowles RHIT, CCS, is featured in the April edition of Compliance Today, a national magazine published by the Health Care Compliance Association.
The article shares what you need to know to pass the HCC audit and discusses five troublesome areas that auditors will scrutinize when calculating the risk adjustment factor used to determine financial capitation for physicians, physician groups, health systems, and Medicare Advantage plans.
"I was extremely honored to be included among five features in the April edition," stated Lisa Knowles. "The opportunity to share my experience and knowledge in HCC audits was especially compelling with the potential of improving audit findings and accuracy scores that will ultimately reflect an accurate predictive healthcare cost for the Medicare beneficiary population."
Knowles currently oversees Harmony's compliance and education programs and was the former Director of Coding at The Cleveland Clinic. A requested presenter on the national and state level, Knowles recently presented at the 2018 OHIMA Annual Meeting in Columbus, Ohio.
Read the full article here. https://harmony.solutions/compliance-today-from-hcca/
About Harmony Healthcare
Harmony Healthcare, an Inc. 500 Company with over 500 employees, is a leading provider of Population Health and Revenue Cycle Management (RCM) strategies and workforce solutions, with expertise in improving clinical and financial outcomes. Harmony provides interim staffing, project management, consulting, direct to hire, enterprise, and international solutions representing proven industry leading subject matter experts. For more information about Harmony Healthcare visit http://www.harmony.solutions.