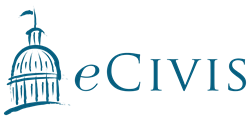 Arizona is thrilled to deploy a true end-to-end grants management solution that streamlines information sharing and clearly articulates the goals and impact of Federal grant resources
PASADENA, Calif. (PRWEB) April 02, 2018
eCivis (http://www.ecivis.com), the nation's leading SaaS grant management system, announced today that the state of Arizona expanded its engagement with eCivis to implement a comprehensive statewide SaaS grants management system. This system, which is already supporting several state programs, will be implemented across all state agencies, departments, boards and commissions, and will standardize how information is shared with the state's grant recipient community, including local governments and community nonprofits. To implement this platform, eCivis also announced an innovative partnership with another grant management technology leader, WizeHive, to centralize and streamline the application intake, evaluation and grant award process across the entire state.
"Arizona is thrilled to deploy a true end-to-end grants management solution that streamlines information sharing and clearly articulates the goals and impact of Federal grant resources," said Matthew Hanson, Assistant Director, Grants and Federal Resources, Arizona Department of Administration. "Because this system dramatically reduces time spent on administrative compliance, agencies can focus their efforts on activities that will truly benefit the Arizona taxpayer. IT solutions such as eCivis and WizeHive are providing innovative, effective ways to deliver meaningful impact."
"eCivis brings exceptional grant management solutions and deep credentials to the government sector. We are proud to partner with them to bring a true, end-to-end solution to Arizona and other state and local entities," said Carl Guarino, CEO of WizeHive.
"The challenge that most state and local governments face when selecting grant management software is that they are often presented with solutions that inherently make it easier to create data silos," said eCivis CEO James Ha. "Today's leading SaaS applications can connect and share data with other systems, including ERP/financial systems, to streamline information sharing and reduce administrative burden and risk across the enterprise. This type of technology 'ecosystem' is already a staple in the private sector and I am excited about its implications to state and local government. With WizeHive, it's possible to completely redefine what an end-to-end grants management system can truly accomplish and how it can work alongside a government ERP/financial system to standardize how data is utilized. The cost benefits are significant."
In addition to Arizona, eCivis added and expanded partnerships with a number of state and local government clients over the past few months in California, Colorado, Florida, Hawaii, Indiana, and Maryland. Learn why so many public sector organizations are choosing eCivis go to http://www.ecivis.com.
About eCivis
Since 2000, eCivis ( http://www.ecivis.com ) has been most trusted and widely used SaaS grant management system by state, local and tribal governments. eCivis helps thousands of government agencies maximize their grant revenues, track their financial and program performance, prepare cost allocation plans and budgets, and access free open data tools to make sense of Federal data.
About WizeHive
For nearly a decade, WizeHive (http://www.wizehive.com) has helped customers simplify and optimize the collection, review and management of applications and data. WizeHive's cloud-based solution, Zengine(TM), is a highly configurable platform that helps customers simplify the process for grants, scholarships, fellowships, accreditations, and many other business processes all in one platform.