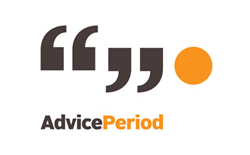 LOS ANGELES (PRWEB) April 02, 2018
AdvicePeriod, a national advisory firm built for advisors, by advisors, is pleased to announce Rick Bartholomew, CFP® is joining as Partner Advisor. Bartholomew will open a new office in Atlanta, Georgia, further cementing the firm's east coast presence.
Bartholomew was previously a Senior Wealth Advisor with Wealthcare Capital Management. With more than 20 years of experience serving his clients, he has distinguished himself in the community by helping clients achieve their life goals through comprehensive planning.
"Rick is the quintessential planning first advisor," shares Larry Miles, AdvicePeriod Principal. "We share a common belief system and are thrilled to welcome him to the team."
Bartholomew is joining AdvicePeriod to spend more time on what matters most to his clients. As a firm believer in passive investing and adding value through planning, he thought it was in the best interest of his clients to make the move.
"Joining AdvicePeriod makes a ton of sense for my clients," says Bartholomew. "They are planning centric. That's what my clients and I want to focus on."
Atlanta is AdvicePeriod's 10th new office in last 20 months. The ease with which advisors can join the firm has contributed to their rapid growth. On average, advisors complete their transition to AdvicePeriod in less than 3 weeks. With the help of a dedicated transition team, the firm anticipates that Rick's transition will take far less time than the average new advisor.
The combination of new offices, new advisors and new clients has caused AdvicePeriod's Assets Under Management (AUM) to soar. However, AUM has never been the company's focus.
"AUM is not a very relevant metric for us," states Miles. "Our mission is to reinvent wealth management. While we have billions in AUM, we measure our success by the number of lives we impact. In that regard, we are just getting started."
After opening its last four new offices in the eastern US, AdvicePeriod expects to shift back towards Westward expansion early this summer with the addition of Partner Advisors in Southern California.
About AdvicePeriod
AdvicePeriod is a leading, SEC-registered investment advisor dedicated to focusing clients on the important decisions necessary to managing their wealth. Our mission: To make wealth management more fair, effective and successful, for clients and advisors alike. To learn more, visit: http://www.adviceperiod.com.