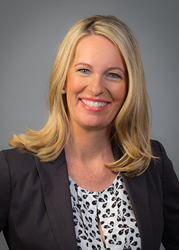 This program is developed by women and taught by women. I am honored to be part of this amazing conference.
LAS VEGAS (PRWEB) April 03, 2018
The 360 Advocacy Women's Conference is a conference on trial skills for women, taught by women. Attorney Kelly Hyman is co-chair of the conference. Trials Skills from the Woman's Perspective is the conference for women trial lawyers who are looking to improve all area of their practice. Actor and model, now, lawyer, Kelly Hyman, will be lecturing on "Using the Techniques of Improv, Voice and Body to Engage and Persuade in the Courtroom".
Formerly of Searcy Denney Scarola Barnhart & Shipley, FL, Ms. Hyman has also appeared in numerous television shows and commercials, and is most known for the role of Loretta on the Young and the Restless. While studying for her undergraduate degree, she served as a White House Intern with the Office of Presidential Inquiries.
Kelly Hyman is an attorney at the McDivitt Law Firm, one of the largest personal injury firms in Colorado. Kelly Hyman's practice focuses on personal injury and mass tort.
Kelly Hyman has received an AV Preeminent rating from Martindale-Hubbell. She is a member of the AAJ and participated in the Women's Caucus Day. She is a member of the Palm Beach County Bar Association and the Colorado Bar Association. She is currently the President of the Federal Bar, Palm Beach Chapter.
Mrs. Hyman has lectured on mindfulness, Improv for attorney, and drug and medical device litigation.
Kelly Hyman graduated from the University of California, Los Angeles with a B.A. in Communications. Kelly Hyman received her Juris Doctor Degree Cum Laude from the University of Florida. She served as Federal Law Clerk for Judge Sandoval, now the Governor of Nevada.