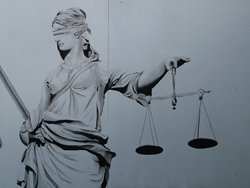 WADSWORTH, Ohio (PRWEB) April 18, 2018
In Taylor v. First Resolution Invest. Corp., the Ohio Supreme Court looked to federal and Ohio consumer protection laws. The federal law is the Fair Debt Collection Act, which has four requirements:

A person is harmed by a violation of the FDCPA or is a consumer;
The debt arises out of a transaction entered primarily for personal, family or household purposes;
The entity collecting the debt is a "debt collector";
The entity violated, by act or omission, a provision of the FDCPA.
The Ohio law is the Ohio Consumer Sales Practices Act, which states that, "[N]o supplier shall commit an unconscionable act or practice in connection with a consumer transaction."
The Ohio Supreme Court also used Ohio's Borrowing Statute to "borrow" another state's statute of limitations, which further limited a creditor's right to sue and collect on a debt against a consumer.
Finally, the Ohio Supreme Court examined the creditor's interest rate practices against Ohio's interest rate law. A creditor cannot simply impose an interest rate on a consumer.
For more information, review Attorney Daniel Gigiano's website at http://www.gigianolaw.com .