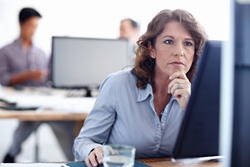 WILMINGTON, Del. (PRWEB) April 04, 2018
In the modern age, most people have at least one kind of a social media profile where they write whatever they wish about themselves. Unfortunately, many of them post lies about themselves in order to commit fraud or even cause harm to others.
In order to allow users to find out the truth about people they meet online or in person, GoLookUp is now providing them with an advanced People Search directory they can use at any time.
Finding Out More about People in the United States
All states across the USA keep detailed records of their residents for documentation purposes, and some of them become public records. Public records allow residents of the United States to learn more about people's history through criminal records, accurate residence and contact information, sex offender registries and much more.
While searching for public records in traditional methods requires spending a great deal of time in offices where they are held, searching for the same records on GoLookUp requires just a few minutes.
The quick background check directory gathers information from billions of public records and provides users with a detailed report on the person in question within minutes. All users have to do in order to conduct the people search is provide the directory with the first name, last name and state of residence of the person they wish to know more about. If the person in question did not provide his or her real name, users can use the reverse phone directory or reverse address lookup to search for information based on other parameters.
Searching for accurate information about people can help others discover if they have any past problems that might affect their present. With GoLookUp's full people search reports, users can find out the truth about people in their lives and decide whether or not they should continue their relationship with them.