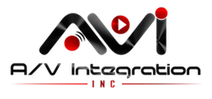 Houston, Texas (PRWEB) April 02, 2018
According to a recent study, customer service and support is the No. 1 factor for trust, that's why representatives with Houston-based AVI Shop are proud to announce that it is now offering 24/7 support to its customers.
"We want to ensure that we're meeting any and all of the needs of our customers and providing 24/7 support to our customers is a great way to do that," said Wenny Chen, spokesperson for AVI Shop. "Being there to support our customers really means a lot to us. We believe that this brings value to our customers by being available whenever the customer needs us, regardless of what day or time it is."
AVI Shop features a wide variety of products for home entertainment, restaurants, bars, conference, and more. Chen noted that one of the reasons for the company's success is its customer service, "but now we're taking it a step further by providing support 24/7."
Chen went on to invite current customers and potentially new customers to visit AVI Shop's website. The company, which recently celebrated its first-year anniversary, sells a variety of AV products including audio extractors, HDMI extenders, HDMI matrix, HDMI splitters, and HDMI switches.
"Now when customers browse our website or have questions, we'll be there to provide support 24/7," Chen said. "We've always took pride in providing excellence customer support, and in addition to our increased level of customer support, visitors to our website can do so in their native language with a choice of more than 75 languages."
For more information, please visit avishop.com/about-us/ and avishop.com/blog/
About AVI Shop
A/V Integration Inc., are committed to provide the finest selection of Audio & Video Electronics, Office, and Home products from the leading manufacturers around world. We are focused on helping our clients built their most favorite and convenient electric entertainment on both residential and commercial markets. We guarantee to provide the highest customer satisfaction among our competitors. Once you buy from A/V Integration, you will feel peace of mind knowing that we will take care of the rest.
Contact Details:
Wenny Chen
Spokesperson
9950 Westpark Dr. #126
Houston, TX 77063
USA
Phone: 1-832-831-6180
Source: A/V Integration Inc.
###