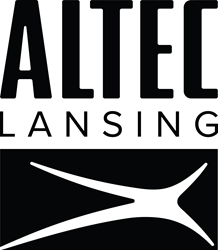 NEW YORK (PRWEB) April 03, 2018
Altec Lansing, innovator in audio, announced today a new low price for one of the top selling Bluetooth waterproof speakers under $49.99, the Baby Boom and Mini H20. This move comes just in time for spring and summer, music lovers can now find these Altec Lansing speakers $29.99 each. The Baby Boom and Mini H2O can be found at retailers nationwide.
Altec Lansing's speakers continue to meet the Ingress Protection (IP) 67 rating certifying that the speakers are waterproof, shockproof, snowproof and they float! In addition to withstanding whatever life throws at them, the speakers boast powerful Bluetooth sound and a long life with a lithium ion battery.
Baby Boom - This compact, super rugged speaker is your best companion, as it comes with a convenient carabiner to latch onto backpacks, beach totes, purses and more. This little speaker packs some serious playtime, with far-reaching 30-ft wireless range and a six-hour battery life. And just like its larger siblings, the Baby Boom is also IP67 rated to withstand water, shock, snow and more - and also floats!
Mini H2O - This stylish, lightweight speaker is perfect for any music lover on the move! With an included carabiner, this high-powered speaker makes taking tunes with you easy. It packs a large 30-ft wireless range and a battery that lasts up to six hours. It's waterproof, shockproof, snowproof, everything-proof, IP67 rated, and it floats.
Both the Baby Boom and Mini H2O feature Altec Lansing's new "Just Ask" feature, giving you the option to access Siri or Hey Google voice assistant hands-free through your speakers Bluetooth. Simply say, "Hey Siri" or "Hey Google" and instantly receive weather updates, access to your calendar, play a song and more! Also featuring "True Wireless Pairing," these speakers can connect with one another for double the sound!
"We're happy to offer two of our most compact speakers at a lower price point for our consumers to incorporate into their active routines," said Joseph Campos, VP of Sales and Marketing of Altec Lansing. "It's a great value for those on-the-go looking to bring along their tunes without compromising quality."
For more information on Altec Lansing, visit http://www.alteclansing.com
About Altec Lansing
Since 1927, generations of music enthusiasts have recognized Altec Lansing as a premier brand that consistently delivers high quality and rich sound in a host of audio products including; headphones, earphones, everything-proof speakers, home and car audio, DJ speakers, turntables, mobile accessories, and more. Altec Lansing provides a seamless combination of beautiful design aesthetics and terrific sound to exceed every audiophile's expectations. Those who know audio, know Altec Lansing.
http://www.alteclansing.com l @alteclansingofficial
For more information, please contact:
Ashley Willis, Resound Marketing for Altec Lansing
ashley@resoundmarketing.com / O: 609.279.0050x105 / C: 732.500.2735