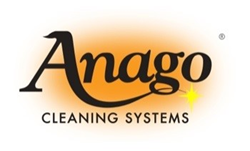 "This ranking is a testament to how successful the Unit Franchise model is," says Adam Povlitz, President of Anago Cleaning Systems. "We will continue to provide Franchisees with affordable business ownership opportunities in our highly profitable sector."
FORT LAUDERDALE, Fla. (PRWEB) April 02, 2018
Anago Cleaning Systems (Anago), an industry-leading commercial cleaning franchise with over 35 Master Franchise locations and over 1,500 Unit Franchises throughout the U.S. and internationally, is proud to announce its ranking as the 6th best franchise according to Entrepreneur Magazine's "Top Low Cost Franchises" annual listing. This recognition is part of Entrepreneur's Franchise 500 which can be found in February's print issue.
"This ranking is a testament to how successful the Unit Franchise model is," says Adam Povlitz, President of Anago Cleaning Systems. "We will continue to provide Franchisees with affordable business ownership opportunities in our highly profitable sector."
According to Entrepreneur, the Top Low Cost Franchises list is based on scores from the magazine's prestigious Franchise 500. In order for a franchise to be featured on the list, entrepreneurs only need $60,000 or less to start their own business. Every year, Entrepreneur publishes its annual franchise rankings as part of a larger trend in professionals turning to franchising as their go-to investment model for owning a business. Franchising can offer considerable benefits and is a great way for entrepreneurs to invest in a proven business model.
Anago is set to open several key Master Franchise locations across the country and continues to provide prospective Franchisees with the opportunity to grow as business owners. The company also continues its push for more innovative technologies within the commercial cleaning industry to help streamline operations and expand franchise growth. To explore Master franchise opportunities with Anago, contact Judy Walker, Vice President of Marketing, at 800-213-5857 or judy@anagocleaning.com or visit http://www.AnagoMasters.com.
About Anago Cleaning Systems
Anago Cleaning Systems is a commercial cleaning franchise system supporting over 35 Master Franchises and over 1,500 Unit Franchisees in the U.S. and internationally. After years of refining procedures and creating duplicable systems created in his large commercial cleaning service, David Povlitz founded Anago in 1989 to help other entrepreneurs open their cleaning businesses. Today, its program sets the standard worldwide in commercial cleaning. Anago was ranked in the Top 100 and #2 best commercial cleaning franchise by Entrepreneur Magazine for their 2018 Franchise 500® ranking. Additionally, Anago was ranked the #1 Janitorial Franchise by FranchiseRankings.com in 2018 and ranked by Franchise Business Review as one of the best franchises in Franchisee satisfaction for 11 consecutive years. Inc. Magazine has also listed Anago as one of the top privately-held companies in the U.S. For further information, visit its website at http://www.AnagoMasters.com.