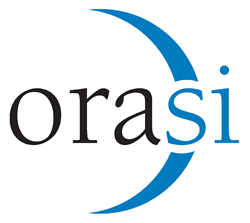 "Orasi has spent more than a decade identifying the most advanced, effective tools and processes to assist software teams in their efforts, and we are pleased to share our current insights and future predictions at this event," Lewis noted
ATLANTA (PRWEB) April 03, 2018
Orasi Software, an Atlanta-based software reseller and professional services company, today announced it will be attending the Micro Focus Application Development Management (ADM) Summit at the Omni Hotel Dallas, April 9-11, 2018. With a focus on exploring how software teams can adapt to the volume and velocity of evolving business requirements and deliver innovative apps that meet all customer expectations, the event echoes Orasi's own commitment to software excellence. Orasi is sponsoring the event at the Gold Level.
"Even as business pressures drive many organizations toward faster releases, more continuous delivery, and leaner development pipelines, teams cannot lose sight of the importance of software governance, testing and analytics in minimizing the risk of failure and maximizing code efficiency and security," said Orasi Senior Vice President Mark Lewis.
The event features special sessions and tracks on such topics as "Scaling Agile in the Enterprise" and "Securing DevOps with Fortify and ALM Octane." It specifically highlights the importance of testing with sessions such as "Accelerating Testing Automation Adoption," "Scaling Testing for the Cloud," and "Testing in DevOps: Open-Sourcing the Path from Automation to Integration."
"Orasi has spent more than a decade identifying the most advanced, effective tools and processes to assist software teams in their efforts, and we are pleased to share our current insights and future predictions at this event," Lewis noted.
About Orasi Software, Inc.
For more than 15 years, Orasi has been an industry-leading provider of software quality assurance services, offering a three-tier consulting services model, as well as on-site and remote training, to help organizations achieve excellence with market-leading test management, test automation, enterprise testing, environment hosting, and mobile testing technologies. In 2017, Orasi launched a new division—Advanced Technology Solutions (ATS)—which helps clients accelerate Agile delivery, improve DevOps pipeline efficiency, and drive operational excellence. Orasi continues to expand its offerings across the entire software delivery spectrum, from data analytics and visualization services to continuous delivery and open source tooling. Orasi has established strategic sales and support services partnerships with Micro Focus (formerly HPE), SAP, XebiaLabs, AppDynamics, and others. For more information, please visit the Orasi company website: https://www.orasi.com.
Orasi is a trademark of Orasi Software, Inc. All other product and company names are trademarks or registered trademarks of their respective owners.