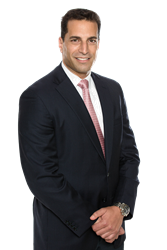 Miami, FL (PRWEB) April 02, 2018
According to information from the Florida Department of Transportation ("FDOT"), there were 2,977 car accident fatalities in Florida in 2017. That is a 19% increase over traffic-related deaths in the span of only five years. Not only has the instance of fatalities due to auto accidents increased, but the prevalence of auto accidents has also increased.
In an effort to help victims of car accident injuries, Miami car accident lawyer, Sagi Shaked, has released new information about what accident victims should so after being involved in a car, truck or motorcycle collision.
"For more than two decades, I have been helping victims of car accidents and I have witnessed many mistakes that are made after accidents," stated Miami auto accident attorney Sagi Shaked. "Being informed, knowing what to do, and more importantly, what not to do after a collision, is the best way for any victim to protect their right to recover compensation."
Shaked noted that there were six important actions car accident survivors should complete in sequence following a crash:
1. Remain calm and do not admit guilt.
2. Stay safe.
3. Call the authorities.
4. Exchange information with the other parties involved.
5. Photographing the scene and injuries.
6. Call an attorney.
"Unfortunately, if someone admits fault, it can be used against them during a personal injury lawsuit," continued Shaked. "If you learn what to do and what to avoid saying, you can receive compensation for the injuries and damages you incurred, and I can help. While not all accidents are clear cut, when victims follow my suggestions, they have a much better chance of receiving a maximum compensation."
After an accident report is completed, victims are encouraged to seek medical attention immediately. Seeing a doctor on a regular basis is recommended; long gaps in medical treatment can be harmful to a personal injury case. Victims should note that the value of a claim is largely dependent on the quality of medical information documenting the nature, extent and cause of all injuries. Victims are advised to see a medical doctor rather than a specialty doctor like a chiropractor, unless recommended by the patient's medical doctor. Victims should also keep any medical appliances, such as casts or braces.
"Getting adequate compensation is of ultimate importance," said Shaked. "Often times, our clients' injuries last well after the physical scars have healed – psychological trauma can take years to address, which is why we fight for the largest financial settlement possible."
Shaked Law Firm specializes in Motorcycle Accident Attorney, Serious Injury Attorney, Product Liability Attorney, Medical Malpractice Lawyer, and Insurance Dispute Lawyer.
Additional information about what to do after an accident can be found by visiting the website of Miami personal injury attorney Sagi Shaked.
About Shaked Law Firm P.A.
Shaked Law Firm P.A. provides superior representation for personal injury, medical malpractice or motor vehicle accidents in Miami. Mr. Shaked was one of the youngest lawyers in the United States to achieve a multi-million-dollar verdict for a single personal injury lawsuit. Furthermore, in 2017, Mr. Shaked obtained a $12,200,000 settlement for his client in a vehicular accident case.