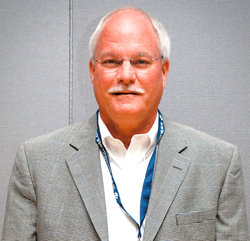 MIDLAND, Texas (PRWEB) April 04, 2018
TRC Services of Texas, Inc. is proud to announce and welcome Chris Seestedt, President of EFSPLAY SALES, LLC, as an Authorized Sales Agent covering the Eagle Ford Shale play.
Chris brings over thirty years of B2B sales and operations expertise to TRC, after starting up, owning, and operating companies that worked with major and regional oil and gas companies. He and his team focused on providing value through the entire sales process, including 24/7 after-sale service. With that, Chris fully appreciates "how operators will benefit from incorporating TRC's quality products and exceptional service into their day-to-day operations. He says, "I am thrilled to be a part of the TRC team and feel fortunate to be joining such a respected company with a long track record of success".
Ralph Stark, TRC Services of Texas, Inc. President says, "Chris is a welcome addition to our team and he embraces our mission to provide the very best products along with exceptional service to every customer. He truly shares our vision, passion, and above all, our commitment to provide high quality solutions over the long term".
About TRC Services of Texas, Inc.
TRC prides itself on a history of designing quality products and services with a focus on lowering operators' cost and minimizing risk in their Artificial Lift operations. TRC products include: API Certified FIBERFLEX Fiberglass Sucker Rods, Steel Sucker Rods by Weatherford, Norris and UPCO, Couplings, Shear Tools, On-Off Tools, Gas Separators, and more, as well as the strongest Remanufactured Steel Sucker Rods available. TRC services include: Sucker Rod String Design, Failure Analysis, Field Technician Installations, Fishing Services, Fluid Level Shots, Well Optimization, the best sucker rod warranty in the industry, and more.
For more information, contact Chris Seestedt at (210) 865-5367 or chris@efsplaysales.com or Ralph Stark at rstark@trcsuckerrods.com.